Make-A-Teacher-Wish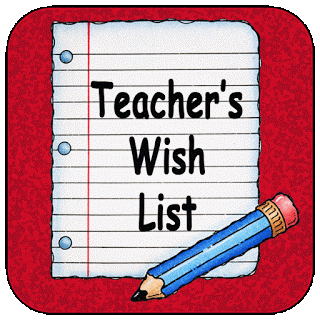 To show appreciation to West High teachers, the Interact Club is holding their sixth annual  Make-A-Teacher-Wish.
   Interact is a community service club that focuses on giving back to the community and now are focusing on the teachers.
  The club recognizes all the hard work teachers put into their jobs, so to honor them the club will be helping grant "wishes". Teachers can ask for assistance with cleaning and organizing classrooms or wiping down dirty tables and windows. In exchange, Interact is asking that teachers wear a complimentary Interact Club t-shirt after their "wish" is granted on the first two Thursdays.
  If teachers are interested they can fill out a sign-up sheet and provide their e-mail, room number, date & time of volunteering, tasks needed, and t-shirt. The forms can be found on the Interact website. Turn the forms into Miss Haney's room (5208) before this Friday. Two days prior to the service, Interact will email a notification. If teachers have any questions, feel free to contact the event coordinator, Lindsey Lee, at [email protected].