Kim Jong-un's Half-Brother Is Assassinated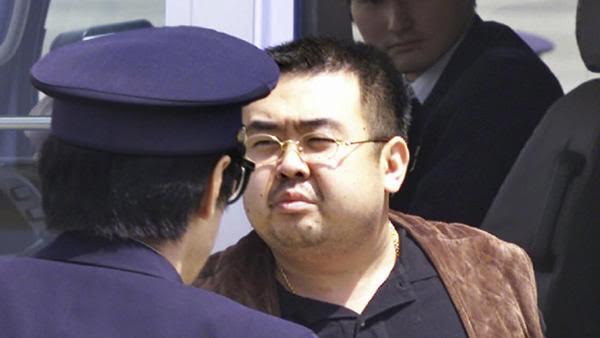 The North Korean leader's half-brother Kim Jong-nam was assassinated at Kuala Lumpur airport in Malaysia on February 13.
  Jong-nam was attacked by two women in a terminal as he was awaiting his upcoming flight to Macau.  Their hands were covered with a toxic chemical before wiping his face with them.  After the attack, the women quickly ran away.  Moments later, Jong-nam felt dizzy.  He was taken to an airport clinic and put into an ambulance.  He died soon after the ambulance arrived at a local hospital.
  Following Jong-nam's death, tension between North Korea, Malaysia, and South Korea has increased.  North Korea has denied that they had a role in the assassination.  North Korea's ambassador, Kang Chol, accused South Korea of killing Jong-nam and Malaysia for doing South Korea's dirty work.
  "The biggest responsibility for his death rests with the government of Malaysia as the citizen of [North Korea] died in its land," Chol stated.  
  Malaysia recalled its ambassador from North Korea and urged Chol to go to Kuala Lumpur to explain the accusations he made against the country.
  Chol said that North Korea would reject the results of the autopsy that Malaysia performed after Jong-nam's death.  He also accused Malaysia of trying to hide something because the autopsy was performed in Malaysia and a North Korean representative was not there.                  
  The first autopsy on the body was inconclusive, but a second autopsy revealed the toxin used was VX nerve agent, a rare and lethal chemical weapon.  
  The women who assassinated Jong-nam were taken into custody in Malaysia.  North Korea called for their release, saying that they were innocent.  However, earlier the women practiced this assault at two malls.  
  "We strongly believe it is a planned thing and that they have been trained," said Inspector-General of Police, Khalid Abu Bakar.   
  Questions continue to swirl around Kim Jong-nam's assassination, but with the discovery that the weapon was VX nerve agent, this greatly narrows the number of countries that could have carried out the assassination because the chemical was banned in the 1993 Chemical Weapons Convention, of which North Korea was not a member.  
  "The fact that these chemical weapons were in the hands of someone like Kim Jong-un tells me that he definitely had something to do with it," said David Choe (11), suggesting this weapon could be directly linked to North Korea.