No More Clowning Around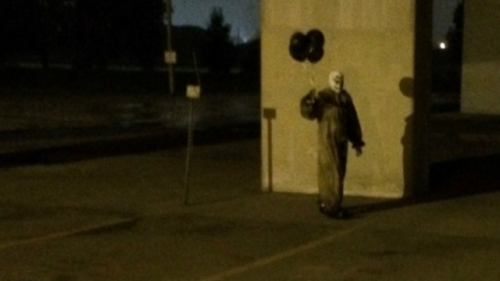 Anna Kim, Co-Editor in Chief
October 12, 2016
  Coulrophobia, the fear of clowns, is a common fear for many people. So with the recent sights of clowns around many neighborhoods, people are in panic mode. While some say the clown sightings are pranks, others say these are dangerous threats.
  It all started back in late August when a boy told his mother about a clown he saw near his home in Greenville, South Carolina. The clown was trying to lure the boy into an abandoned house in the woods. As time passed, more and more clowns have been spotted in Greenville as well as North Carolina, Florida, Kentucky, and New York.
  Students from Pennsylvania State University and Nashville's Belmont University have reported clown sightings on their campus. On one particular afternoon, nine clown reports have been reported to the police and in one case the clown was holding a knife.
  As the clown epidemic continues to spread across the country, people have slowly started to turn it into a joke. There have been tweets and Instagram posts about how the clown incidents are nothing but some people trying to get internet famous.
  Rolling Stone even said, "If you just don't show fear and act like the whole thing is a joke, then 99 percent of the time they won't do anything and will probably be disappointed." However, it is difficult to simply brush away something that could potentially hurt you.
  Andrea Rodriguez (10) said, "It would be a lie if I said I wasn't scared. But what's the
point of dressing up as a clowns and scaring little kids? Some people may think it's funny, but there's no fun in it."
  It is important to be safe when going around the neighborhood, especially with Halloween around the corner. Remember to be aware of your surroundings.