Tech in the Capital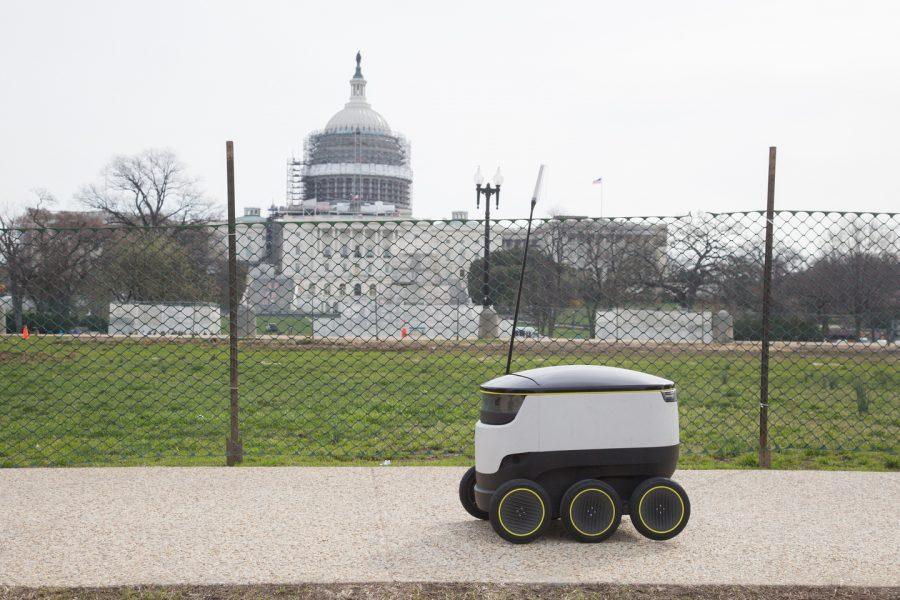 If you happen to be visiting Washington D.C., you may encounter something unusual when walking on the streets. Starting this fall, the people of D.C. will have a new way of receiving their groceries, takeouts, and other packages – by robots.
  Starship Technologies was created by co-founders of Skype, Janus Friis and Ahti Heinla, in hopes of building a sidewalk friendly robot that would deliver goods as long as the destination is within a two-mile radius. According to Fox News, "the trundling robot uses nine cameras, an array of sensors, and GPS software to navigate its route."
  Washington D.C. is the first city in the country to allow such robots on civil sidewalks. Originally these robots were suppose to be released in the San Francisco area, but the city demanded a $66 fee for each robot. Luckily for Starship Technologies, "Washington officials are charging no such fee, though it does stipulate that the robot mustn't exceed 10 mph." This is not a problem as these ground-based robots are designed to have a top speed of four miles per hour with 40 pounds maximum of parcels – about three grocery bags – which may slow them down.
 The machines show the progression of our world's technology today. Many believe that these robots will make delivery more efficient and less time consuming. However, Lauren Casao (11) believes if these robots are more systematic, Americans may face a huge problem. "With more machines, there will be less jobs. And if we get [robots] to do simple work for us, we will become lazy and dependable on these machines," said Casao.
  Despite the job-related worries, Starship Technologies is continuing to look for more cities in the US to take in the robots. If they are a success, the company claims that they will try to develop flying drones that deliver your everyday needs. Who knows? Maybe Torrance will get one.