Rain, Thunder and El Niño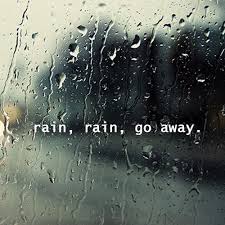 "This must be ending the drought, with all the strange weather patterns due to El Niño, California must be getting substantial water," said Mikayla Rubio (11). This was just one of her many responses to how has El Niño changed the way we think of California.
California is infamous for it's beach weather and sunny days but, over the last few months that statement is no longer true. With record-breaking rainfall for days at a time California is no longer sunny. We are in the midst of El Niño. It is still expected that California will experience continuous record-breaking rainfall. Major storms are hitting California one after another.
"The wind was crazy! It blew everything in my yard over. When I got to school I seen that it had knocked over a tree," said Amanda Stewart (10). The storms that hit California included heavy winds, thunder and heavy rains.
Due to all the rain there were flash flood warnings for many different counties. El Niño is bringing on many flash floods that are causing problems for communities. Commutes are no longer possible with these flash floods and there has lots of property damage.
Even with the El Niño season we are expected to enter a period of warmer temperatures. "This sounds like typical California, we go from hot and cold all the time," said Estevan Atencio (11).
Don't get your hopes up. Temperatures are expected to drop as more storms pass California. Bundle or layer up. El Niño is here!