It's About Love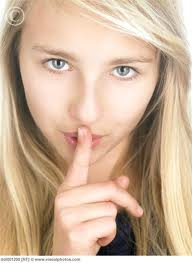 It's all about self-expression and freedom to show who you really are. On February 13, West High will be holding its first It's About Love event.
It's About Love is a celebration in which individuals express themselves through actions instead of words. The event asks students to take a vow of silence for a day "in an attempt to discover how [their] actions and words truly effect [themselves] and others around [them]," said Madison Kuhlmann (11) in her announcement.
Usually held on Valentines Day, this day of silence is celebrated in various states, including in North Carolina, Louisiana, Florida, New York, Texas, Indiana, Washington, Hawaii, and Alaska. The event has grown to be quite popular, even reaching celebrity Tori Amos.
Students are asked to use their own skin and light-colored clothes as a canvas, and draw or write on themselves throughout the event. Pictures at the beginning and end of the day are being requested.
"It's an interesting concept. I'd like to see it in person. It's different and I believe people will react positively to the difference," said Zach Trudeau (12). "I'm excited to see what happens."
Everyone planning on participating should inform their teachers ahead of time. Recorders or friends are advised to take note of observers' comments and the effect participating students have on others, all of which are also being requested. The recorders do not have to take a vow of silence, but are encouraged to stay close to their participating friend or "subject" throughout the day.
On Saturday, Kuhlmann asks that participating students email her the results, pictures, or any data that is collected. The deadline is March 15th, but Valentines Day is the optimal time.
Kuhlmann can be contacted via email at [email protected] If you would like to reach her at all during this time about the event, please put "It's About Love" in the subject.