Math Success: A Good Sine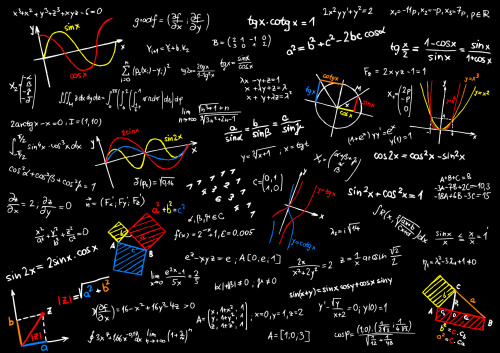 While football players were preparing for the Homecoming Game last Friday, rigorous competitors of another kind were warming up.
West High School hosted the Bay Mathlete (BML) competition on October 24, placing 8th overall. They faced twenty teams from ten different schools. Top scorers were board members Daniel Wang (11) and Molly Kim (11). The students were tested in five different topics—angles, absolute value, compex numbers, limits, and central tendency. The first four topics are from 9th, 10th, 11th, and 12th grade math. The central tendency topic is a special research topic which includes measures of mean, median, and mode.
Wang, President of West High School Math Club, said the team scores "have drastically increased since previous years. I always stress the teamwork aspect in competition." This mentality has helped them improve immensely.
Some of the teamwork includes building their own problems and practice material as well as teaching each other difficult concepts. Last week, the veteran members of Math Club taught newer members how to do calculus, though most were in either Algebra 2 or Geometry.
Club Vice President Amal Haseeb (11) finds these exercises helpful for the freshman because they are learning "math through applications in a different way."
Jaren Huang (9) from San Marino High School, on the other hand, primarily enjoys Math Club and BML meets because of the competitions. "I enjoy BML because I'm a very competitive person," said Huang. He also appreciates the opportunity to visit new places and meet people with common interests. Huang enjoyed meeting students from West High School and enjoyed their well-organized competition.
The West High Math Club also participates in the American Math Competition, which is a competition to represent the US in the IMO (International Mathematics Olympiad).
The Math Club will continue to participate in these monthly BML events. With their teamwork, vigilance, and passion, their numbers are looking positive.
  If you are interested in Math Club, you can attend their weekly lunch meetings in room 5202 on Tuesday.