Vegas Autoshow Mesmerizes Many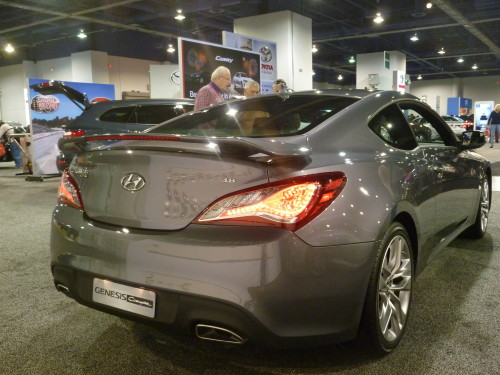 Across the High Desert, in the middle of Las Vegas, Nevada,  Motortrend— a magazine specialized in automobiles for over 60 years– hosted an "International" auto show featuring vehicles that have already been on sale, both from 2013 and 2014 vehicles. The auto show mainly consisted of vehicles that the average person can afford, entry level Japanese, American, and European vehicles, and very little luxury vehicles. The only luxury brands that were included this year was BMW, Lexus, Acura, and Cadillac, whereas the LA Auto Show consisted of brands that will take the average person 8 years of their paycheck to pay off the sticker price of the car.
From the convention, there were some people extremely disappointed at the fact that this event was not similar to the SEMA Auto Show, an auto show featuring tuning and aftermarket specials. Tony Yi (11), who went to the auto show stated "we can already go to dealerships along Hawthorne to see them. What a waste of $10 attending this show." Although some people may feel that this show was a waste of time, others like Andrew Rodriguez (11) said, "MotorTrend is speaking out to the public showing us cars that we can actually afford. There's no need for fancy fireworks on half a million dollar cars when we can see cars that are cheap and worthwhile such as the Toyotas and Hondas shown this year." Positive and negative reactions rampaged around this auto show. Even though it may seem unfortunate, there were some redeeming features to this auto show, such as the free yearly subscription. Richard Fall (11) said that "If I was in Vegas I would actually go just to get the yearly subscription to MotorTrend, I can save like a couple hundred dollars for ten bucks!"
MotorTrend's Auto Show displayed the working man's cars and came back with some positive feedback, along with some negative opinions. Even though some may feel the distaste of the lack of extravagant vehicles, most felt that this auto show was worth the money, as with the practicality and the free yearly subscription.