New Year, New Me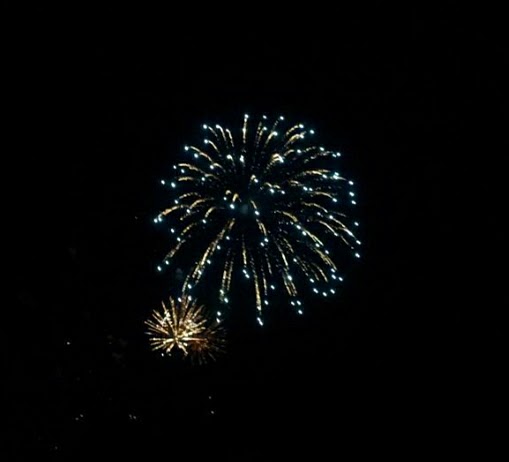 The rise of each year symbolizes a new chapter. As we turn the next page, many follow the age-old tradition of making(and subsequently breaking) their New Year's Resolutions. 
   Whether it be to improve personal fitness, get straight A's, or shed a few pounds, New Year's resolutions are there to help motivate ourselves into becoming a better and newer version of ourselves. However, one of the greatest causes of discouragement for these commitments is how quickly they can crack. Often, resolution-makers either have lacked the ambition to continue forward or overlooked and forgotten the resolution they put together months prior. According to the U.S News, approximately eighty percent of participants fail their resolutions by mid-February. Nonetheless, some have maintained their strides towards achievement through determination and a healthy mindset. 
   Drill/All-Male member, Jude Arabit (9) has already begun achieving his 2020 New Year's Resolution: "One of my resolutions is to get my splits down. I'm so close to reaching my goal."  
   This is not his first year creating and coming out victorious in his resolutions either. Arabit expresses his thoughts by saying, "I think they're helpful, they give us the urge of doing something new in our lives for the new year." 
    However, others such as Tasmeen Elsayed (10), do not make resolutions.  But her reason for concluding her years of participation is not because of a poor memory or a lack of determination. Elsayed prefers to live in the moment. stating, "It's the beginning of a new year and I still don't know what's to come for me. I just want to ride with life and see what happens." She went on, adding, "Maybe, later on, I'll set up a goal for myself, but I like testing first to see what it is I want to strive for."
   Despite when one makes a change, striving for a fulfilling and healthy life is worth the yearlong journey of perseverance. Even the littlest change should be celebrated as a success. It is a marathon, not a sprint, so take your time and cherish each step of the way.
About the Writer
Alexssa Takeda, News Editor
Alexssa Takeda is West Signals' News Editor. As a rising junior at West High, this is her third year on staff. Aside from Signals, she is a member of the Girls' Tennis team and is an active volunteer in multiple clubs on campus. In her free time, Alexssa dabbles in creative writing, enjoys reading...