Senior Spotlight: Niccolo Esquivelzeta Sohn
  Niccolo Esquivelzeta Sohn (12) is a current senior at West who has shown his athletic side in sports like Track and Cross Country, and his artistic side through his passion for Play Production. I interviewed him about the influence these activities had on his life and his experiences with them throughout his 4 years at West.  
Q: How has Play Prod or Track/XC influenced you?
A: Together, the two influences have ingrained within me a strong sense of discipline and a sturdy work ethic. Taking part in both of them simultaneously has also made me realize how precious time, and how important it is to not let a single second go by wasted. Play Prod has improved my social and presentation skills monumentally. As a result, I am very comfortable talking in front of crowds and interacting within them. XC/track has taught me the vitality of good habits and the transformative power several individuals can have as a single synthesized team or unit.
Q: Was there any moment that stuck out to you during any of your races or plays?
A: In both, XC races and plays there are vivid moments of absolutely natural flow, where everything happens smoothly and without a hitch, because of a collective teamwork in the cast or team. In XC, we call this synergy… This synergy is more explicit in Plays and musicals when all the performers almost magically get in sync because they are all so invested and immersed in their characters. The lines fly out of the actors' mouths as if they had never been written down before.
Q: Did you ever go through any hard times or difficulties because of Track/XC or Play Prod?
A: There were plenty of sleepless nights. Rehearsals would tend to end relatively late in the night, so by the time I arrived at home, I would have a pile of blank assignments begging for my attention and the scratch of my pencil. There were also plenty of doubters, myself included at times, who thought that I would not be able to complete everything I had set out to do. During these times of doubt, I felt certain I would have to give up one of my passions in order to fully flourish in the other. Simply coordinating rehearsals/shows and practices/races were no picnic either. Incidentally, the big fall show week for Play Prod is always right before the Saturday in which I go off with my XC team to compete in CIF Finals.
Q: What would be your advice to people wanting to join Play Prod?
A: To such people, I would advise to always take a chance. Audition for as much as you can; you may never know what the casting team and director are looking for. Make most of what you have, no matter what position you are or what role you play. Take every chance to go farther or do more, because by doing so you will learn more.
Q: What is the biggest thing you've learned from participating in Play Production and Track/XC?
A: There are somethings-many things- that you cannot achieve alone. The power of a team and of a cooperative environment are miracle-workers.
Q: How did you feel when your last Cross Country race ended?
A: I felt utterly elated and at the same time apprehensive. I was exhilarated at having contributed to the first State Championship in West High's history. However, I was worried and uncertain about what the future might bring. The team at the end of that season was composed of six seniors and then me… Nevertheless, over the past six months, this new team has surprised and risen to exceedingly high expectations. I look forward to racing once again and one last time with them at the State Meet XC course towards the end of the month.
Q: Is your career goal related to Play Production or Track/XC?
A: Although I am not going to pursue my sport professionally, I do think the Dramatic Arts will play a big part in determining my career goal, aside from filmmaking.
Q: What do you think was your biggest achievement in your high school years?
A: Winning West High's first State Championship along with my six other teammates is certainly a contender for my greatest achievement in my high school years. However, more important is the fact that I succeeded in juggling all of my responsibilities during that XC Championship season, from being the lead in the Fall Play that year and putting on the mileage so that my team could win CIF and State.  
   Niccolo has shown consistent hard work and perseverance throughout his high school career. His passions for Play Prod and Track/XC have given him qualities of determination and resilience that he will be taking with him wherever he goes.
About the Writer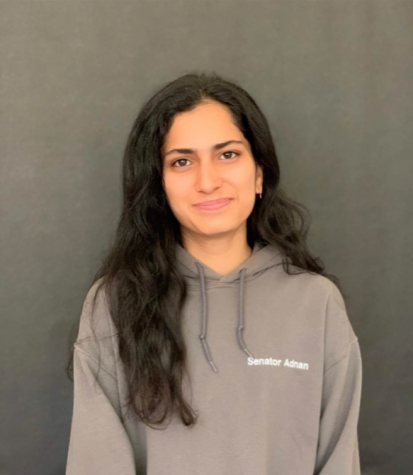 Aleeza Adnan, News Editor
Aleeza Adnan is the News Editor for Smoke Signals and a passionate advocate of global news awareness. When she is not writing about her convictions in...