You Can Gaze Into the Future of Disney Channel's New Show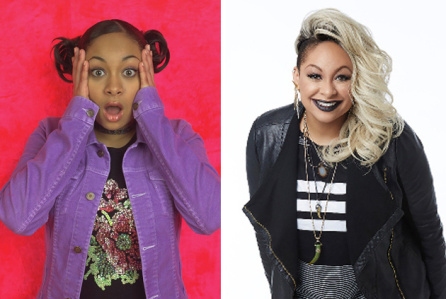 In the beginning of April, Disney Channel announced that they were creating a spinoff for the show That's So Raven.
  The recently aired shows on Disney Channel have not been doing as well compared to shows from years prior. Some of the more popular shows that aired in the early 2000s include That's So Raven, The Suite Life of Zack and Cody, Hannah Montana, and much more.
  That's So Raven first premiered in January 2003 where it ran with four seasons and one hundred episodes. Since it ended in 2007, many fans have been waiting for a spinoff or a sequel.
  When it first aired, That's So Raven brought in a lot of attention. Deadline Hollywood said, "The original series also broke new ground, with Raven becoming the first African-American woman to have her name in a comedy series title."
  This new show starts with characters Raven, played by Raven-Symoné, and Chelsea, played by Anneliese van der Pol, living together as single moms. From Variety, they said, "When one of Raven's kids begins to show signs that they have inherited her trait of catching glimpses of the future, the already hectic household gets turned upside down."
  The airdate for this new show is not set, but Variety learned that the shows premiere is "eyed for later this year."
  Hollywood has been all over the news about the spinoff and is interested on how the show will do. Not many original Disney Channel shows have spin offs, so many are interested in how this show will turn out.
  Many students on campus grew up watching these shows and some can't wait to see how this spinoff turns out. Jamie Bautista (10) said, "I'm excited for the new show. I'm scared that it might be really bad and that it is not going to live up to my expectations."
  Audrey Oyama (11) on the other hand, has a completely different opinion. "I refuse to watch any spin offs of original Disney Channel shows. I have good memories from the original shows, so I don't want to be upset about the new ones."
  The hype for the new show continues to grow as more Disney Channel fans get interested for what this new show has to offer.