Life Behind West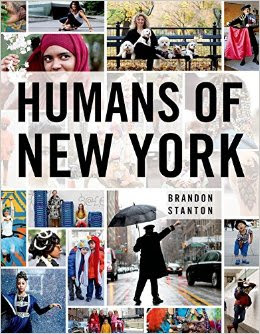 Capturing human compassion can be tricky, but Brandon Stanton, the curator behind the ever popular Humans of New Yorkseries, has managed to combine photography and journalism to create a long lasting effect of the human soul. Following his format, the new club Humans of West is on the lookout for sharing stories of those on campus.
The club, based on HONY, will interview not only students but faculty here at West. Like Stanton, the club believes that, "…all of our stories our own," and that to unravel those stories is what makes us human.
Miki Kainuma (12), the president of Humans of West, hopes that through the club, students will connect through empathy and compassion. Kainuma describes that Humans of West, "… revolves around the topic of life," and that the club will help people find themselves. She realizes that, "…when we are all caught up with our own work and our own clubs, we lose touch with other people, who are actually going through the same struggles," giving an even bigger reason for why her club is so vital to West's sense of community.
In the club, you can either be a photographer or a journalist. Kristin Urabe(11), a board member, describes that she is, "…looking forward to… help people with their photography skills, and help journalists go up to anyone and start a nice conversation." Stanton recalls how at first, interviewing people is nerve wracking, but with the right energy you can have an intimate conversation with a total stranger. Kainuma hopes to use Stanton's skills to teach her staff to take initiative while interviewing.
At the end of the year, the club hopes to produce a book that includes all of their best interviews, which students and faculty will be able to purchase. In the meantime, all of their interviews can be found on social media. Make sure to follow their instagram humans.of.west, and their facebook which is humansofwesthigh.
If you want to join Humans of West, meetings are at lunch every Friday in room 3204! Make sure to stop by!