Is This the End of the Begining?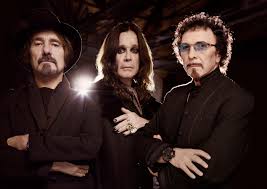 Black Sabbaths' The End Tour is coming to an end. The last show is expected to be next year in February but after that Black Sabbath will officially retire.
Black Sabbath has a long history. The band was formed in 1968, Ozzy Osbourne (lead singer) left in 1979 but the band kept going until 2006 and then had a reunion with Ozzy Osbourne in 2011.
When interviewed by Blabber Mouth, Ozzy Osbourne stated "It's not me that wants to retire; it's Black Sabbath, I'll be continuing my own musical thing." Geezer Butler (bassist) was interviewed by AZcentral and commented "…the natural thing to do is to all agree on one last tour, And once we agreed on one last tour, that was it….And we all agreed that there won't be any more Sabbath after this. It's like a natural progression kind of thing; a natural end to the band." It seems like the band is very serious about this retirement and won't turn back this time.
Fans are very upset, Heidi Collver (11) commented "It kinda sucks [it stinks]… I wish I'd known sooner so that I'd be one of the people to get to see them live for the last times." Some fans got inspired by them, such as Katie Shelton (10) who said "It's what I grew up listening to and it inspire me to want to play music." And some fans understood why they would retire, such as Doyle Schlossman (12) who said that "I thought it sucked [Black Sabbaths retirement] but at the same time you can only go on for so long."
So this is really the end of Black Sabbath. Get their tickets to their last shows and say your goodbyes and farewells to the heavy metal band, and to the Prince of Darkness (Ozzy Osbourne) ever performing in Black Sabbath.