The Creative Side With Ceramics Club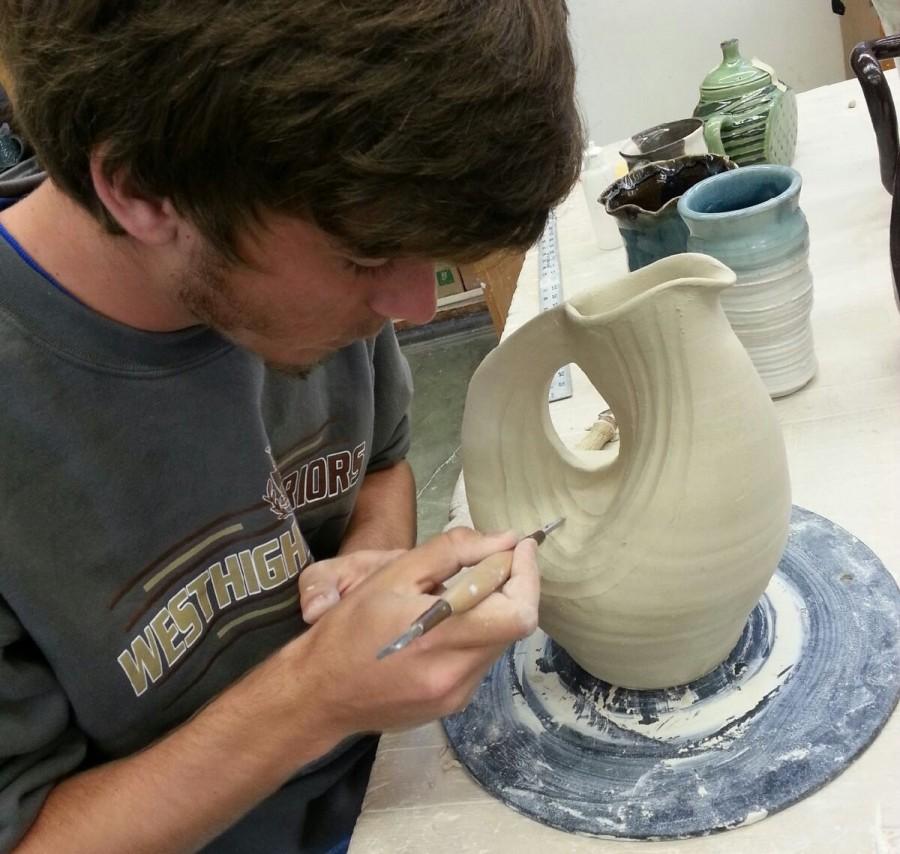 Whether you want to make a pot, small cup, or even a large vase, in Ceramics Club, you can express your creativity in whatever unique way you see fit.
  Even though the club meets every Tuesday, students can come in throughout the week and work on various projects during lunch. It welcomes all newcomers who would like to express their abstract abilities. People like Cezar Cozianu (11) enjoy Ceramics Club because of its environment. He said, "We are always open to new members and the club is fun because everyone here is friendly." People new to ceramics can even get help from veterans who have been doing it for more than a year.
  When entering room 8105, they can feast their eyes on the many colorful ceramic works on display. With ceramics, students unlock their pent up creativity. Jasmine Arrieta (11) said, "Ceramics Club is a place where it lets people be free. When making something, you sort of just do it, and in the end, it is usually a good product." It also offers another way for students to display their artistic ability as different projects have different designs, shapes, colors and even glaze. There are even different ways to make various things which include using the wheel, or even carving clay with your own hands.
  The club's faculty advisor, Mrs. Cheung, also has a passion for ceramics, as she has been doing it for more than twenty years. She encourages students to come in and try because, "anyone can do it, as long as they are willing to put in the effort". She also said, "Ceramics Club improves students' creativeness and relaxes them from academic work. It offers an outlet from the stress of schoolwork." So whether you have a huge workload on your hands and need a break or maybe would like to check out what Ceramics Club is like, it just might be for you.
  If you're interested in trying Ceramics, stop by any day during lunch in Room 8105 and talk to Ms. Cheung.