The New Voice in 8106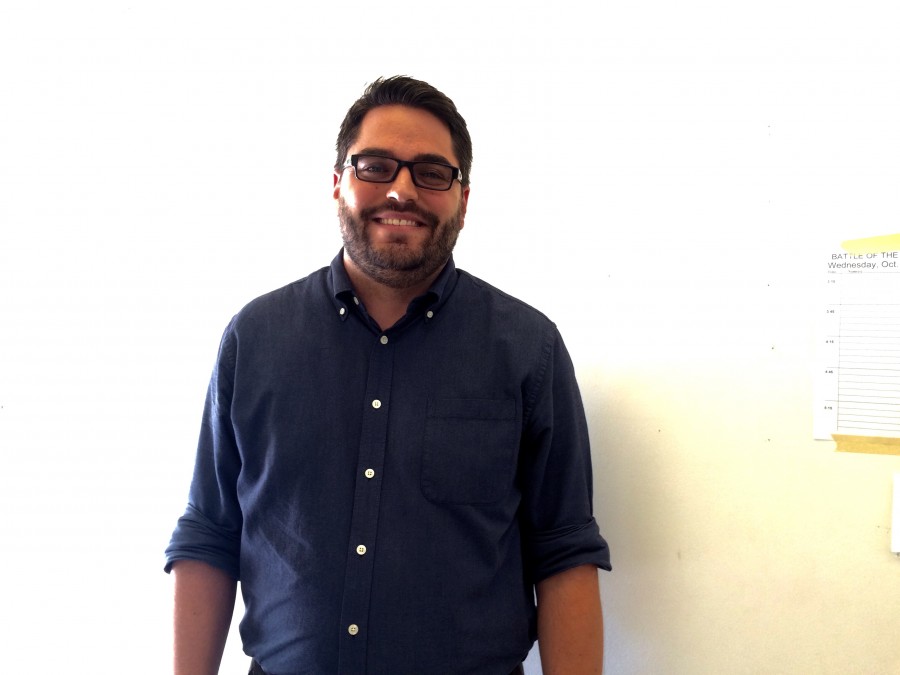 Mr. Rodich, the new choir director, has succeeded Mrs. Jensen, who retired at the end of last year. Mr. Rodich may be new to our school, but is experienced when it comes to being a choir director.
   Ever since he was young, Mr. Rodich had always has a passion for music; it was always on his mind. "It was my passion and love for music that lead me to teaching," he said. Mr. Rodich graduated from California State University of Fullerton with a Bachelor of Arts degree in music education with an emphasis in choir. After graduating, he began teaching at Arvin High School in central California near Bakersfield. Mr. Rodich taught choir at Arvin for about three years before making the transition to Torrance to be closer to his family.
   Once he moved to Torrance, Mr. Rodich sent out his application and received a call from West High. "It was really nice," he said. "The first job I applied to over the summer was the job I ended up getting."
   This year, Mr. Rodich will be directing Concert Choir, which is similar to a beginning choir class, and Aristocracy, an advanced choir class. Along with directing, he will be teaching Beginning Instruments and Drama 1.
   Mr. Rodich hopes to hone in on growing the program this year. "The choir program, as of now, is very small," he said, "I hope that it will continue to grow, ultimately resulting in five separate choir classes."  He wants to increase Choir's publicity at West and reach out to the middle schools to get incoming freshmen involved.
   This year in particular, Mr. Rodich plans to focus on positivity and student growth. "I hope to teach my students how to be individuals and help them grow into confident musicians," he said. "The things my students will learn this year will help them in life not just in the class."
Mr. Rodich is looking forward to a good first year, already describing how welcomed he feels and how easy his students are to work with. "I have big shoes to fill as Mrs. Jensen's successor," said he said, "but I know with my integrity and high energy, I will take the program to new heights that West has yet to see."