Top 5 Must-Watch Movies in 2020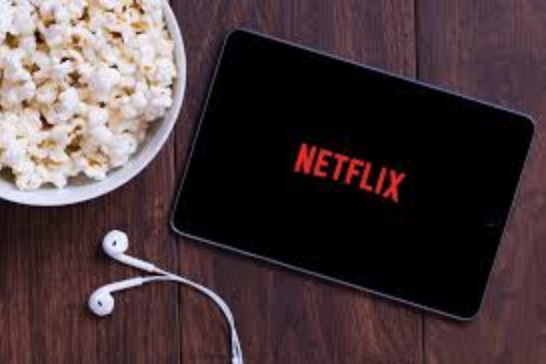 Yet another month into quarantine. Stuck at home & attending virtual classes, time seems to blend together. And what better to do than to watch movies? Here are some of the top 5 must-watch movies for this year. 
Fahrenheit 11/9
   Best known for his documentaries and his in-your-face activism, Michael Moore has directed yet another fabulously raw film. Although this documentary was released in 2018, Fahrenheit 11/9 has a provocative take on America's important issues that still apply today. The film covers the elections of 2016 and discusses the major issues that were brought into light in response to President Trump's victory. Ansh Kumar (12), a movie enthusiast, said "the documentary itself does provide comedic relief which is always appreciated. One of the best parts of the documentary was the title. 11/9 is the date of the 2016 elections and is also referring to the tragic events of 9/11 where  basically America was destroyed." This documentary unravels the truth of government, and makes us, as Americans and as the youth, recognize the importance of these issues. 
Knives Out 
   Looking for some suspense in your life? Love a good "whodunnit" movie? Knives Out is the way to go. Nominated for a Golden Globe award as well as the best original screenplay for the Oscars, Knives Out has a great cast as well as an interesting storyline. The film unfolds the events of a night in which a horrible death occurred, and as an audience, we see things from the different perspectives of every character. Detective Benoit Blanc, played by Daniel Craig, adds suspense to the scene and his character, leaving the audience constantly wondering what new twist or turn will appear in the story. Overall, it is a great movie to watch in order to get that sleuth-type feel while also enjoying the cast. 
The Social Dilemma
   Especially during quarantine, people have had a hard time connecting with reality, because almost everything seems like it's out of a movie. This Netflix documentary unveils the reality behind social networking sites that youth use in our everyday lives. We've heard it several times before: Instagram, Facebook, and Twitter are all addictive and we shouldn't use those apps so often. But, this documentary digs deeper into the reasons why apps can  manipulate  human behavior.  For me, it was uncomfortable being shown exactly how social media impacts my life. Even if being uncomfortable isn't easy, now's the time to be aware of the impacts of social media,  and this movie is a step in that direction.
   Raisa Jana Pantin Edrolin (12) and Nathanial Smith are both board members of Flicks with Friends, a student-led organization in which members watch, discuss, and debate about different films. Both of them would like to share their favorite movies and encourage students to watch them:  
Nathanial Smith: Just Mercy 
   "An overall overview of this movie is simply that this movie is really good when highlighting systemic injustice. The McMillan case, in which Walter McMillan was accused of murdering a woman on circumstantial evidence, in general highlights systemic injustice honestly. This movie did an amazing job of highlighting how flawed the justice system is towards African Americans, how it has been in the past and still is today."
Raisa Jana Pantin Edrolin: The Breakfast Club
   "This has been my favorite movie for as long as I can remember. [It] really dives deep into the lives of teenagers and how there's so much more to an adolescent's life than [what] meets the eye. I also find it depressing and yet comforting that this film was made over 30 years ago, and yet teenagers are still living the same lives/experiencing the same hardships. [It] kind of makes you wonder how adults and teenagers can feel so disconnected from one another but really aren't that different after all…The strength of this film comes from [John Hughes] brilliant screenplay! [This movie has] some of the best and meaningful lines."
   So I suggest to all of you, take time out of your weekend, sit back, and give these movies a chance. Whether it be for comedic relief or to get a real eye-opening experience, all these movies are worth checking out!