Olivia Jade's USC Admissions Scandal
 On September 4th, 2018, Olivia Jade Giannulli uploaded a tour of her dorm room at the University of Southern California on her YouTube channel. The video served as an advertisement for Amazon since most of the items shown were paid by the e-commerce marketplace. The tour has accumulated over one million views and her channel currently has 1.9 million subscribers.
  Five months later, fifty people were charged by the Justice Department for their involvement in a bribery scheme. This happened with the intent of their children getting accepted into prestigious universities. Olivia Jade's parents were among the celebrities and high profile coaches that were accused.
  Nathanael Smith (10), a USC fan, remarked, "I believe that Olivia Jade's image is going to be affected negatively but not for long. Although she won't be seen as the same person she was before, I believe that it will blow over pretty soon."
  According to court documents, Lori Loughlin, Full House actress, and Mossimo Giannulli, fashion designer, offered $500,000 in favor of their daughters' designation as recruits to the crew team. Olivia Jade and Isabella Giannulli expedited their admission since the sisters did not play crew in the first place
  Mr. Jin, a math teacher and the girls' tennis coach at West High, expressed, "I was definitely surprised. I felt sad for the other kids who were capable and could have had a shot at getting into USC. I am disappointed at the other adults who were involved in this."
  This matter has sparked an investigation concerning USC's acceptance process which is under scrutiny along with other colleges across the nation including its rival, the University of California, Los Angeles. Jorge Salcedo, UCLA men's soccer coach, has been placed on leave after obtaining $200,000 as an incentive.
  On Tuesday, March 12th, the university's chancellor sent emails to students that said, "Honesty, integrity and fairness are core values at UCLA and admission to UCLA is a notable accomplishment that cannot be bought by any individual, no matter how wealthy, prominent or powerful. Once here, our students work extraordinarily hard to fulfill the highest standards of academic and athletic excellence."
  USC has also dismissed two top athletic heads for engaging in dishonest business. KTLA received a statement from campus officials that claimed, "USC has not been accused of any wrongdoing and will continue to cooperate fully with the government's investigation. We understand that the government believes that illegal activity was carried out by individuals who went to great lengths to conceal their actions from the university."
  USC Media Relations announced that they are going to lead a case-by-case review for students and graduates that may be associated with the scheme. They will then decide which appropriate actions to take with consideration of the individual's age at the time of their application. It is unclear whether the students were aware of their parents' involvement.
  In light of the stir this subject has caused in the country's collegiate community, multiple partnerships have broken off with the influencer, such as Sephora. While Isabella Giannulli's future at USC is up in the air, a source revealed that Olivia Giannulli will not be returning to the university.
About the Writer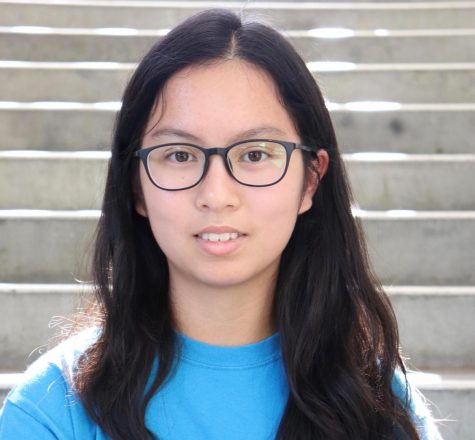 Christine Nguyen, Co-Editor-in-Chief
What started as a last-minute schedule change became one of Christine Nguyen's most eye-opening and dynamic interests. She is the Co-Editor-in-Chief...