Kevin Spacey Under Fire
  Recently, notable actor Kevin Spacey has come under fire for alleged inappropriate actions he committed back in 1986. He is said to have picked up actor Anthony Rapp, who was fourteen at the time, by putting him on his bed and making sexual advances.
   Rapp said in an interview with Buzzfeed that he knew Spacey was drunk and after being put on the bed Rapp would squirm away and leave the party.
  After Buzzfeed reported this on Sunday, Spacey tweeted an apology. He stated, "I owe [Rapp] the sincerest apology for what would have been deeply inappropriate drunken behavior, and I am sorry for the feelings he describes having carried with him all these years."
  His apology doubled as a coming-out statement. Spacey has famously been very secretive about his private life, staying out of the tabloids and such, but this alleged scandal has forced him into the spotlight. Sophie Credo (11), an admirer of his work, said, "I had no idea Kevin Spacey was a gay man and I'm surprised he came out publicly like that."
   In the past, Spacey has had accusations of being gay. In fact, a 1997 article from Esquire titled "Kevin Spacey has a secret" focuses on rumors that the actor is gay. In a New York Times statement, Spacey's publicist said otherwise: "His decision not to publicly define his private life has apparently prompted the attempt to present as fact their version of what they imagine his private life to be."
  Spacey was expected to accept an award from the International TV Academy, but the honor has been rescinded. "The International Academy has announced today that in light of recent events it will not honor Kevin Spacey with the 2017 International Emmy Founders Award," said the Academy in a statement. Ethan Elliott (11), who is also a fan of the actor, said, "I'm disappointed that the Academy isn't representing him. He's still a great actor."
 Spacey is now seeking treatment for sexual misconduct. His publicist stated, "Kevin Spacey is taking the time necessary to seek evaluation and treatment. No other information is available at this time." Many of his fans want him to return a better man, including Adam Gibson (11), who stated, " [I hope] he comes back when he's better and apologized personally to the victim."
About the Writer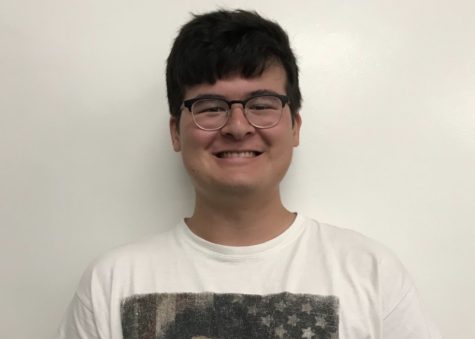 Jeff Grundy, News Editor
Jeff Grundy is the News Editor of Smokes Signals and a senior at West High. His interests include politics and government.