Jeff Bauman Keeps Getting Stronger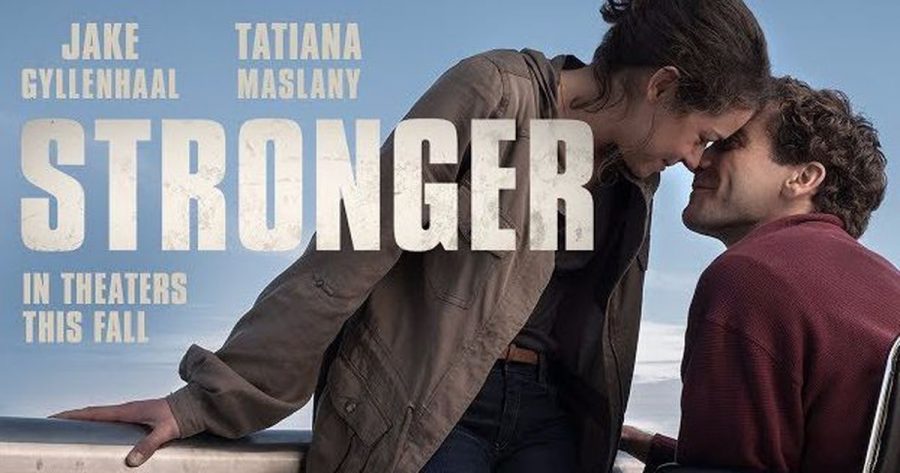 On April 15, 2013,  two homemade bombs by the now-known perpetrators, Dzhokhar and Tamerlan Tsarnaev, exploded in Boston, Massachusetts. The bombs were placed at the end of the finish line of the Boston Marathon, resulting in three casualties, and several others who were significantly injured.
   One of these people was Jeff Bauman – a man waiting at the finish line for his wife, directly adjacent to the bombing site. Bauman lost both his legs and had to go undergo surgery the same day. Immediately after the occurrence, he was rushed to the hospital, by Carlos Arredondo, a man who came to Bauman's aid after seeing that his two legs were missing.
   Today, four years having passed since the traumatic event, and Bauman and his wife Erin Hurley have moved on, creating a better life for themselves.  
   Stronger, released on September 22, is a memoir about Bauman's experience and the struggles he undoubtedly faced transitioning from a simple Costco worker who had ups and downs with his girlfriend, to a life filled with emotional and physical pain.
  When asked in an interview how he felt about his photos being publicized, and his story becoming a heroic example for other victims, Bauman stated, "If people talk about the photo this year, I hope they remember that. I hope they remember that the man in the wheelchair, the one without the legs: he lived. He has a fiancée and a baby on the way; he's learning to walk again; he's going to be OK."   
  However, Bauman's road to recovery was not always this easy. In fact, upon the incident, he claims to have gone through stages of post traumatic stress disorder and depression. Having to learn to live with two new prosthetic legs, and coping with alcohol, took a serious toll on Bauman and Hurley's marriage.
  He further touches on this, explaining, "I knew she was there with me. I kind of pushed her away. That's kind of how we are. We love each other, but I'm always pushing her away."
  Jake Gyllenhaal, the lead actor portraying Bauman in the movie, spent much time working with people diagnosed with PTSD, as well as with Bauman piecing the character together. Gyllenhaal reflects on Bauman's role, stating, "Jeff was thrust into a situation not of choosing in any way . . . What he went through, what he goes through every day and who he has become as a result of that event—it's beyond words."
  Aleeza Adnan (10), who saw Stronger, says, "[The movie] will make people actually realize how others are affected by bombings instead of just statistics you see on TV."
  Muniza Ahmed (10) agreed and stated, "To actually hear from someone who faced something like that, who lost his legs, it can touch people."
  However, opinions on the movie have not all been pleasant.Several corporations, including the Disabled Rights Foundation and the Ruderman Family Foundation, believe that an actual disabled individual could have easily been used instead of Gyllenhaal.
  Jay Ruderman, the president of the foundation, claims, "Gyllenhaal may have been the best actor for the part, but if actors with disabilities are never given a chance to audition they will never have the opportunity to reach the success that someone like Gyllenhaal has achieved."    
  According to others like Ruderman, technology could have been used to give a disabled person legs prior to the bombing just as it was used to make Gyllenhaal appear as an amputee.
  Despite the mixed reviews, Jeff Bauman feels that Stronger has a special place in his heart. He is grateful for Gyllenhaal to have put effort into his character, and that the movie is an accurate representation of his journey back to the life he once had.