Emma Watson Earns First Gender-Neutral Award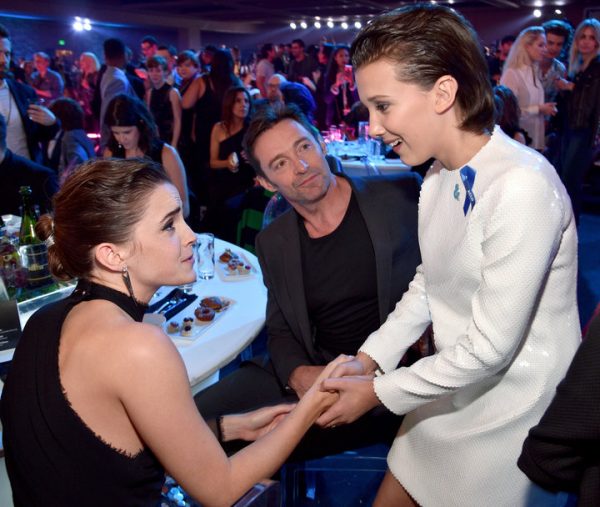 This past Sunday Emma Watson was awarded Best Actor for her performance in Beauty and the Beast at the MTV Movie and T.V. Video Awards, a category she claims is important in breaking down gender boundaries found so often in the film industry.
  Watson's speech in response to her win trended the following Monday morning on Facebook and Twitter. Many fans were supportive of her message promoting gender equality. Explaining that the creation of a gender-neutral category says a lot about "how we perceive the human experience," Watson explains that "MTV's move to create a genderless award for acting will mean something different to everyone, but to me it indicates that acting is about the ability to put yourself in someone else's shoes; and that doesn't need to be separated into two different categories."
  Despite her claim of her win being the first time an award show has combined two different performance categories into one, MTV actually has in the past: both in 2006 and 2007. In 2006, Reese Witherspoon and Rachel McAdams both competed in an otherwise all male Best Performance Category. In 2007, Keira Knightley and Beyoncé did the same thing. Even though MTV has previously had this type of award,
Watson recognizes the importance of bringing forth its relevance now, in a time where gender inequality is already being challenged.
  Yet the award also had its critics. Piers Morgan, host of the British T.V. show "Good Morning Britain," believes that the award is "utterly ridiculous." Morgan added that  "Women will now win a lot less awards because… there are more male actors so actually in trying to get equality you end up with more inequality."
  When asked whether or not she believes the category is a progressive move, Shelby La Rue (10) says that "Giving out more awards in general would be good because so many people deserve to be recognized. A gender neutral award will allow more people who are equally deserving to gain the chance to win." Ash Kuhlmann (10) also believes that the film industry should change its categories to be more inclusive, saying, "It should be based on skill, not gender. People should not be limited to gender."
  Other winners from the show include thirteen year old Millie Bobby Brown who was awarded Best Actor in a T.V. show (another gender-neutral category), winning for her performance in Stranger Things. Hidden Figures won as the best project "fighting against the system," with Taraji P. Henson winning Best Hero. Watson brought home best Movie of the Year with her performance in Beauty in the Beast, beating blockbuster hits such as Get Out and Logan.