Next Stop: Not Europe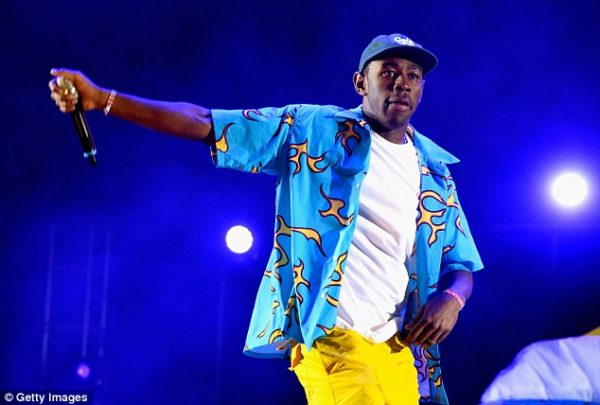 Tyler, the Creator, a well-known rapper, fashion designer, and director of eccentric music videos, has recently canceled his European Tour.
 The brief announcement came over Twitter as he tweeted, "no more europe tour, sorry, next time." Despite the apology, Tyler is already receiving backlash.
  One fan, @cynical_empath, tweeted, "You've done nothing but disappoint your fans these last few months. You disappear like Frank [Ocean] but your content isn't good enough to do that."
  Although he released his latest single, Lens, just last month, Ocean is known for his extreme privacy and lack of consistent content, which is what @cynical_empath was referring to.
  Another fan tweeted, "'no more europe tour, sorry, next time' is the only thing you get from your idol when you've been waiting all year for this moment."
  A Tyler fan herself, Heidi Collver (11) said, "There should be an explanation as to why the cancellation occurred and of course refunds and such to purchasers."
  In opposition to the backlash, however, @AENZOATE tweeted, "[It's] not like [he's] not doing things… he has a Camp Flog Gnaw [festival] yearly come on now he has a brand, shoes, clothes [and that] never failed to impress me."
  Nonetheless, when asked if being a Tyler fan clouded her judgment over his abrupt cancellation, Collver stated, "It does not affect my judgement. Fans shouldn't think their idol should be freed from [it]."
  Alaina Arietta (11), who went to Tyler's Fashion Show in June of 2016, said, "His fashion show was a lot of fun. There were a lot of fashion booths and trendy people, and it was very creative. You could tell that everything that was put into that show had every single piece of his new and old work in it."
  In response to his brief tweet, Arietta said, "He probably had a reason for saying what he did, but he should have been a little more open about why he was canceling it rather than just being so straightforward."
  In terms of Camp Flog Gnaw, pre-sale tickets went on sale last week on May 4 — and they are already sold out. This year's annual music festival will take place in Exposition Park, Los Angeles on October 28 and 29. The line-up is to be announced, but last year artists such as Kali Uchis, Chance the Rapper, and Erykah Badu performed.
  Regardless of refunds, these people simply wanted to enjoy seeing their idol perform his music live, so it is understandable why fans from countries like Germany, France, and Portugal are disappointed.