New Year, New Netflix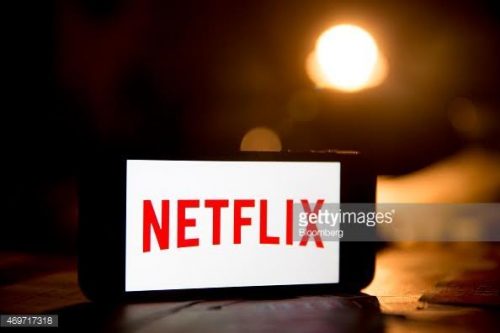 The streaming service, Netflix, has released a list of shows and movies that will be added to the platform throughout January.  Many are excited by the titles on that list.  They are also eager for shows Netflix has announced will come out after this month.    
One of the most highly-anticipated shows coming out on Netflix is A Series of Unfortunate Events, based on the 13-book series written by Daniel Handler under the pseudonym Lemony Snicket.  The show stars Neil Patrick Harris as Count Olaf and chronicles the adventures of three orphaned children.
  Another show people are excited about is Bill Nye Saves the World.  Bill Nye the Science Guy is returning to TV this spring with his own talk show in which he will talk about science as well as its relationship with culture and society today.
  Richard Ruan (11) believes that Nye's new show will be as entertaining as Bill Nye the Science Guy.
  "Bill Nye is something most children love. He's gonna be super interesting about his refutations of misconceptions."
  Marvel fans are excited for the release of Iron Fist and The Defenders, which both expand the Marvel universe and build on the Marvel movies.  
  David Choe (11) said that he is excited for The Defenders because of "how much [he] enjoy[s] The Defenders comic books."
 Other people, such as David Montefalcon (11) are currently waiting for new seasons of existing shows rather than the new releases.
  "I'm not really up to date with a bunch of shows.  I'm only excited for newer seasons of existing Netflix shows like Stranger Things and Black Mirror," said Montefalcon.
 In addition to the new shows, classic films such as Braveheart, The Shining, Caddyshack, the four original Superman films, and ET are also being added to the Netflix lineup.
  However, this increase in Netflix-original content over the past months has led to a loss of some fan-favorite shows. But as a whole, Netflix is contributing to an era of great television shows, while at same time, connecting people to classic films so that everyone can see them.