New Magic in the Air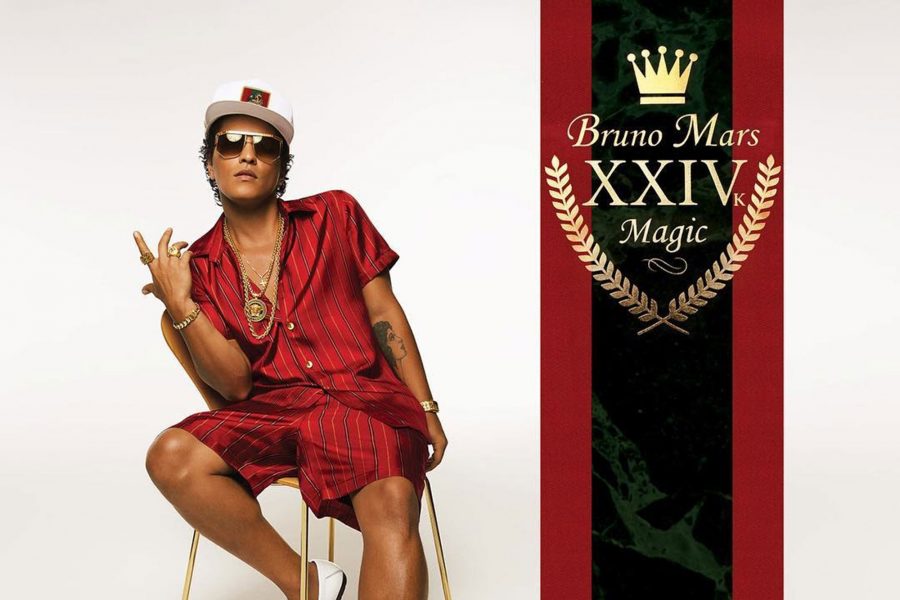 Anna Kim, Co-Editor in Chief
October 24, 2016
  It has been nearly four years and the world has been waiting awhile for Bruno Mars' new album, but what's taking him so long? While his album was originally supposed to be released in March 2016, his Super Bowl performance pushed back the release date.
  Mars' previous albums have topped six million sales worldwide. Fans have been dying to hear some of his new works and early in January, he tweeted, "I'm on a mission. I'm obsessed to make an album I'm genuinely proud of." After 11 months, on October 7, Mars released his new single, "24k Magic" along with a music video.
  The funky style of the song reminded Annabelle Tran (10) of his hit song "Uptown Funk" and said "'24k Magic' suits his voice and makes me want to dance with its disco vibe."
  His new album will feature collaborations with other musicians and DJs, such as Skrillex. The music producer stated, "I'm not going to give specifics of what it sounds like, but what we're doing is so… awesome and next level and sounds like nothing else that's happened before."
  It is predicted that Mars will be back on the road in the first half of 2017 for the album tour. The third studio album is set to be released on November 18, so make sure to get a hold of it for some fresh new jams.

About the Writer
Anna Kim, Co-Editor in Chief
Anna Kim is the Co-Editor in Chief for Smokes Signals and a senior at West High. Kim enjoys listening to The Fray and watching her favorite TV show, The...