Conquering the World, One Song at a Time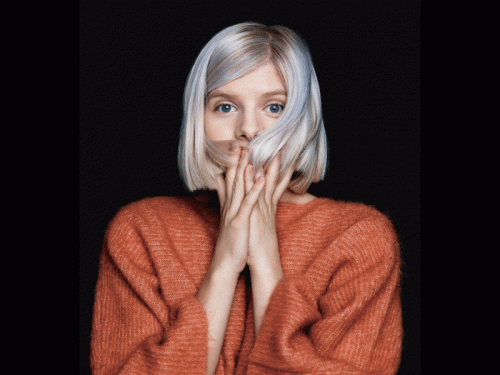 Anna Kim, Co-Editor in Chief
September 16, 2016
  With a stark white bob and a fairy like voice, Aurora Aksnes, better known by her stage name, AURORA, is slowly making her mark in the hectic music industry. The 20 year old Norwegian singer whose entrancing performances are giving her legions of fans one beat at a time.
  When performing or taking a break, AURORA presents a variety of characteristics that make her an alluring, unique artist. People pay attention to the dark folk-pop element in her songs as it expresses a vision of innocence and liberty.
  One of AURORA's hit song, "Conqueror", was released in back in January from her recent album, All My Demons Greeting Me as a Friend. The song received many positive reviews from not only critics, but from fans. Her song allowed her to make a major guest appearance on The Tonight Show Starring Jimmy Fallon, which helped her and her album to be seen globally and attract a wider audience.
  AURORA's stage presence draws in people even more. She has the ability to completely let go on the stage and in an interview with Clash Music she said, "I have so many emotions to get out of this tiny body… Now my voice is getting more firm and I know the words by heart so I feel more safe and free to let myself go."
  She has drawn people in from left and right. Albert Fu (10) said, "Her soft voice lets her deliver the emotions in her song very clearly." Another fan, Jacy Moore (11) said, "I really like her dark, electro-pop style of music. It's fun, but serious at the same time."
  AURORA is currently on her US and European tour for All My Demons Greeting Me as a Friend. The next closest date is on November 27 and 28 in Los Angeles at the Fonda Theatre. Check her out if you can!