7 Ways to Spend Spring Break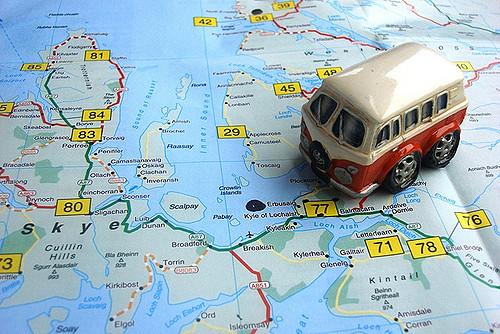 Spring has finally come and it is time for teens to start thinking about things to do over spring break! However the spring break spirit often gets broken when people go home and say, "What do I do now?" Well here are some fun things to do over the week!
1. ROAD TRIP
The tank is full and spirits are high. Spend the time with family and friends. Bring camping equipment to explore the great outdoors. Go stargazing and watch the sunset or sunrise. Anna Kim (9) said, "Go on a mission with your best friend to find the best restaurants in town." Whatever you plan to do, just make sure to bring a map or GPS system so you can find your way back!
2. YARD SALE
Is there enough cash in your back pocket? Take this time to go through all your belongings and see what can be sold at a yard sale or donated. Price your items a little above what you want, since bargaining is guaranteed to occur. Go to Yard Sale search to find or advertise your own garage sales!
3. FINISH THAT…
… book that is collecting dust in your shelf. Finish watching that TV series that you started but got too busy to watch every week. Take this time to get older things done, but try not to flood yourself with the task of completing everything and anything!
However, if you have accomplished everything on your agenda, check out some volunteering opportunities (like on VolunteerMatch) to help out your community.
4. BEACH PARTY
Spring break is not complete without at least one visit to the beach. Catch some waves by yourself or grab a bunch of friends. You can make your own campsite and roast marshmallows near the bonfire after a sweet day. Now grab some shades, slather on that sunscreen, and watch out for the seagulls!
5. DE-STRESS
Unravel all the stress that had been built up over the winter quarter! Whether you need "me-time" or time with friends, take this time to settle down. This is also a great opportunity to simply catch up on those zzz's!
6. GO TO CONCERTS AND EVENTS
Do you love entertainment? Get together with family and friends and go to all the exciting attractions like The Wizarding World of Harry Potter, or concerts nearby. Madelynn Robison (10) said, "People constantly make great memories at concerts," and hopes "to go to watch Iggy Pop at the Greek Theatre during April." In order to snatch some inexpensive or free tickets to an event, go to Goldstar and receive offers that will save you a lot of money.
7. HOMEWORK
Homework is the last thing you want to think about during the break, but hear me out. Get all of the homework out of the way during the first day, then you will not have to worry about it. Patrick Myers (11) said, "I always do my homework last minute, so I will probably try and complete it all on the first day of break." Since the homework is all done, adventures now await.
Have yourself a magnificent spring break! Make it adventurous, magical, and exciting. This time is definitely needed. Take a break from the normal routine.