Baby Don't Lie to Gwen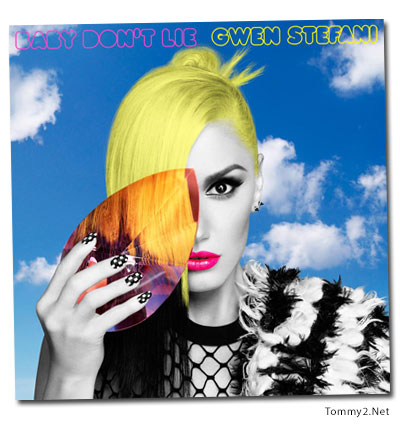 After a short hiatus, Gwen Stefani has come back as a judge on The Voice, and has hit the studio once again for her next album, which is currently Untitled. On October 20, 2014, Stefani released her new single "Baby Don't Lie" and has received mixed reviews since then. With catchy beats and incorporated reggae, her new music is diverging from her older, well-known songs such as, "Hollaback Girl" and "Sweet Escape".
Stefani is currently reinventing her sound and style to match with her out of the ordinary lifestyle. Her new song is similar to others because of the message it sends. It is a love song about her wanting to be in a trusting relationship and how a lack of trust has affected relationships before. Her single also expresses emotion that Music Times refers to as, "her signature sassy, slightly reggae-touched vocals." This song looks like it's going to be a hit by all the reviews she has been getting.
Some people say they love the beat, others say they love the message it sends, and a few say they love the way the song makes them feel. On the other hand, there are people who aren't so fond of "Baby Don't Lie". Leia Higashe (12) commented, "I don't' really care for the song too much because the beat isn't really catchy and it is very repetitive."
Gwen Stefani is currently just doing her thing and trying to be different, while several people are giving her single positive feedback. Angela Rojos (12), who loves Gwen Stefani, says that she likes the song because "Although it is different from her other music, you can still tell that it is her by her signature vocals." This is just the first song in Stefani's third solo album apart from No Doubt. The album is rumored to be released in December 2014 including some collaboration songs with Pharrell Williams. If you thought this song was a hit, just wait until you get to hear the whole album.