Punkin' It Out With Nina Nesbitt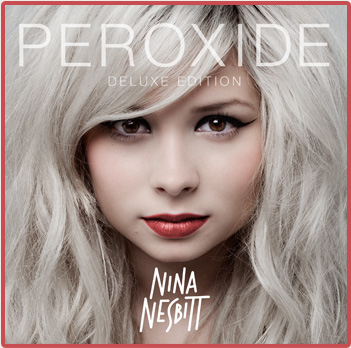 Straight from the UK, 19 year-old Nina Nesbitt is making her way into the fame spotlight. With her long blonde hair and dark lipstick, Nesbitt has been in the music industry for only two years, where she began touring and producing her own EPs. All the while, she would post home-made music videos. Now her YouTube channel's fan base has reached over 20 million views, and more people are discovering her musical skills through Twitter and Facebook. Although Nesbitt began her musical career in the UK, she later released her debut EP, Nina Nesbitt, in the US. Back in February, her debut full length album, Peroxide, was released internationally. Peroxide introduced the world to the real Nina Nesbitt.
   Nesbitt uses her age as an advantage in order to produce music that teenagers can relate to and for adults to reminisce of that time. Each song on Peroxide, is a story written based off her experiences, like the very first time to picked up her guitar at five years old. Jessica Guszak (12) said, "Every teenager loves to hear music that they can relate to and that's what she does. Her lyrics are a reassurance that other people are going through the same thing." She may be a music festival performer and songwriter, but her encounters in daily life are similar to those everyone else faces. From her observations of the opposite sex to making mistakes, her songs encompass each one of those emotions. Nesbitt made it clear that the song, "Peroxide," is a breakup tune and a powerful anthem all in one by showing the various genres she incorporated. Alex Flores (11) commented, "I love how she can have fun with her music and doesn't care what other people are doing or think of her. She is doing her own thing and fans are liking it."
   At first, Nesbitt was described as a typical up and coming popstar, but after Peroxide was released, she expressed her true roots. Nesbitt experiments with her musical sounds and lyrics, and she considers it more of a unique punk album. Her creativity played a major role in the final product of Peroxide. Nesbitt stated, "I would rather have a successful album with music I love than a number one with something that isn't true to me." Nesbitt might be underestimated and a misconception, but with her head on straight and incredible talent, she is an unstoppable rising star.