Coachella: The Desert Party of the Year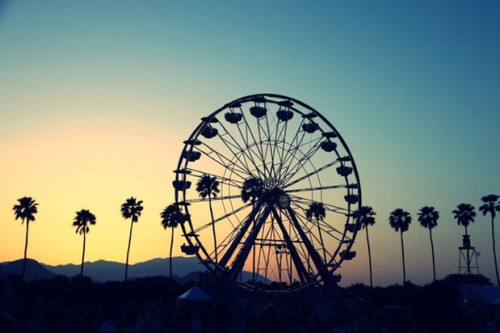 Since 2011, music, henna tattoos, and tribal prints have taken over the Indio Desert for two consecutive weekends in April. With crowds that add up to over a thousand, stages are set along the Empire Polo Club with a variety of genres cranking up the volume for the well-known Coachella. People from all around California and even out of state travel to the middle of nowhere in order to share their common love for music.
  For over $300 dollars, passes are available for an entire weekend, excluding lodging and food fees. Arianna Baragan (11) comments, "Although it's pricey, I'm definitely saving my money to be able to stay a weekend at Coachella for my senior year." Music maniacs save their money annually to attend what Google Reviews have called, "A standard-bearer for the world music scene, and a festival second to none."
  Weekend one began on April 11th, as well-known artists such as Zedd, The Replacements and The Cult, pleased the crowds and gave them a taste of what's yet to come. However, the greatest performance of Friday's lineup was Outkast's 2014 comeback. Up and coming performers such as Grouplove, gave the music fans a glimpse of who critics should be looking out for. For the next two days, Muse, Cage the Elephant, Arcade Fire, and Lana Del Rey were only a few of the performers who made the music festival exceed expectations. With the five-star line-up, no fan was left short of their three day long trip to the desert.
  On top of Coachella's variety of music, there is a wide selection of fashion statements rising from the scene. Colorful hair chalk, flower headbands, and cutoff jeans are only the beginning of the desert fad. Too much is never enough when it comes to packing bags for a Coachella weekend. Not only is this one of the most anticipated music festivals of the year, but anyone can run into a few of the hundreds of celebrity attendees varying from the Jenner sisters to Joe Jonas and the Coachella Fashion Queen herself, Vanessa Hudgens. Grace Chung (11) stated, "Vanessa goes every year to Coachella and pulls off every single look. If anyone were to look for some fashionable Coachella inspiration, they should look at Vanessa."
   Coachella is the place most people want to be during April. On top of everything, there is live music playing in every corner, including relay races, games, awkward dancing competitions, and rides. No matter how you describe this one weekend event, it is truly an experience of a lifetime.