Parade of Lights: Pure Golden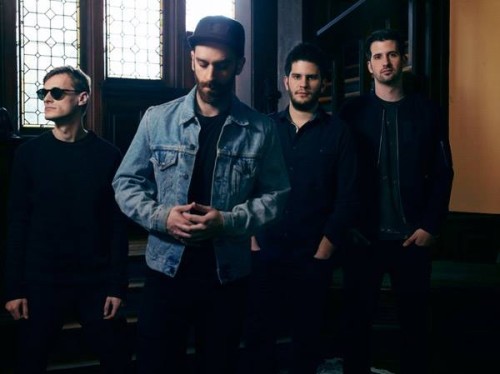 The Los Angeles quartet, Parade of Lights, has hit the music industry fandom. The local band recently released their debut EP, GOLDEN, on March 25th. The group has infused rock, new wave, and shoegaze into their first release. Ultimately, they describe their sound as alternative-electro with a side of 80's indie pop. The entire album is compiled of pounding drums and various guitar strums. On top of their unique sound, Sirius XM has defined the EP as an "anthem of dance melodies and layers of static-laced synths." Overall, their debut has people reaching for the replay button, dancing, or grooving to the electric feel.
    Appealing to the younger crowds, the EP consists of other bass pumped songs like "Burn" and "The Island." Jacqueline Rouillard (11) commented, "They have potential. Their sound is similar to One Republic mixed with The Script as well as a bit of Youngblood Hawke." 2014 has great opportunities in store for Parade of Lights. Band member Anthony Improgo stated, "Our goal is to make music that resonates in the immediate but will also stand the test of time." Because they don't morph into the norm, Parade of Lights will be proving the music industry wrong for years to come.
   Featured on the EP are two of their top charted singles, "We're The Kids" and "Golden." "Golden" was also featured this year on NBC's Sochi Olympics. NYLON Magazine described the song as "a pump-up song," which has multiple layers, showing the band's versatility. "We're The Kids" has become the anthem of the album. The three male and one girl group is currently unsigned to a record label, but surprisingly has caught the attention of radio stations in LA such as KROQ and Sirius XM. "We're The Kids" helped Parade of Lights prove the music industry wrong with their eclectic sound. 2014 has been a significant year Parade of Lights and are truly destined for greatness.