MARRY ME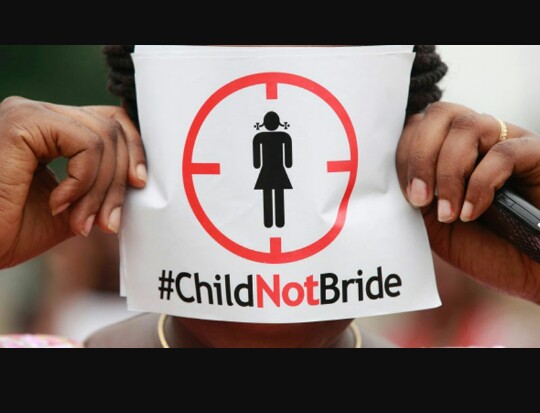 "Marry me Juliet, you'll never have to be alone…" – Taylor Swift, Love Story. Remember that song? Now imagine being "Juliet" at 5 years old.
Now before you panic, that would be highly illegal in the United States and child services will step in. But in other countries not so much..
It isn't uncommon to hear about the occasional marriage at 16 or 17 in America, "…all but one state requires that a couple be 18 in order to marry without parental permission," so much that we don't bat our eyes to it (us marriage laws.com). We, as Americans, have grown so accustomed to our freedoms and the laws that protect our freedoms that we take what we have for granted.
A story broke out recently about a young girl who was taken to the hospital in China by her 40 year old husband and mother- in- law to get her pregnancy check up. The young girl, only 12, was abducted from Vietnam and sold to the man as a bride. "Men in southern parts of China have a long history of 'purchasing' foreign brides, especially from Vietnam,"(Jane Li,South China Morning Post). Authorities were alerted and quickly responded to the scene.
Another heartbreaking story took place in India earlier in September. A young girl was sold into marriage at the young age of five to an eleven year old native, being forced to carry out the Hindu wedding custom. In this report the child was crying during the time she was completing her seven circles around the fire, a Hindu wedding custom. "Some of these marriages are business transactions or to resolve a family feud," (Daily Mail).
"Forced early marriage thrives in many regions, often in defiance of national laws. Whole communities often prescribe to the notion that it is as an appropriate way for a young woman to grow up when the alternative is the risk she loses her virginity to someone before she marries," (Daily Mail).
Stories like these spark reactions from Child's Rights Activists, here in America. The only problem with that is, other countries have their own rights that are protected by their own governments and we cannot just invade that. Of course we are just trying to do what is right for what seems to be morally wrong, but there is only so much we can do. I encourage people to stand up for this cause because this lays pretty darn close to human trafficking which we work hard to defeat in America.
When it is your turn to walk down the aisle, I encourage you to think about all the young children being forced into marriage. Make the right choice and wait a couple of years, take advantage of the freedom given to us. I urge you to stand up for what is right and causes such as this one. Tune in soon for another addition of Untold Injustices.