Who Wore What Best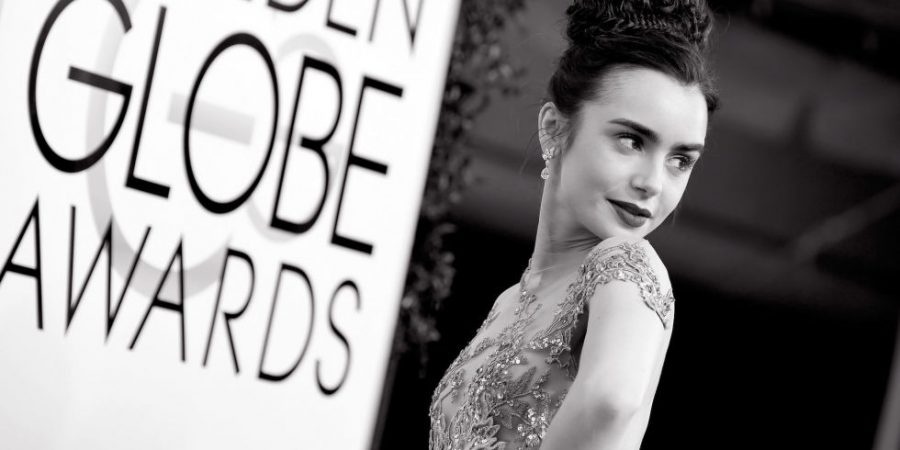 Anna Kim, Co-Editor in Chief
January 11, 2017
   It was a night of glitz and glamour. The new year kicked off with the annual Golden Globe Awards in Beverly Hills this past Sunday. With it being one of the biggest award shows in film and television, actors and actresses were not only concerned about winning a GG award, but also hoped to snag a spot on the best dressed list of the night. There was an array of different styles of dresses and suits from each actor with all their outfits looking completely different from the next. Here are my top seven winning looks from the evening.
7.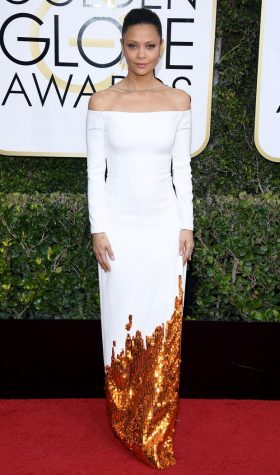 Thandie Newton struck the audience with a custom-made Monse bardot style dress. It may look like a simple plain white dress, however, the highlight of it was the bottom portion dipped in bright orange sequins, making an illusion of a fire.
6.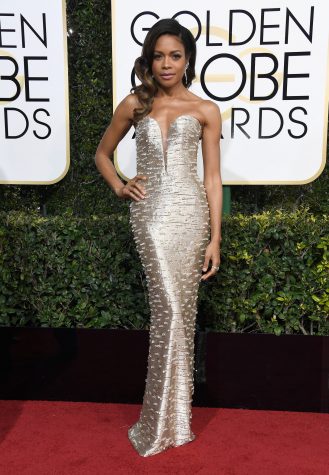 Moonlight star Naomie Harris shined in a crystal and gem studded Armani Prive mermaid dress that had a plunge neckline. She kept it simple with no jewelry except some crystal leaf earrings and a diamond ring.
Taylor Kong (10) said, "Harris' dress was elegant and able to showcase her figure very well."
5.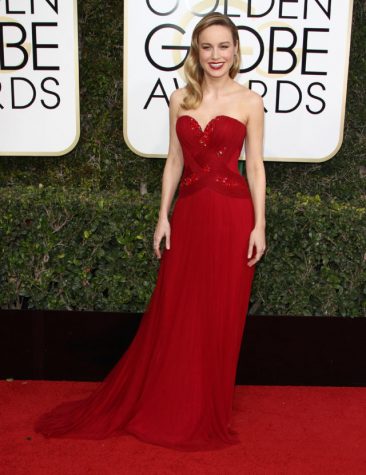 Wearing a strapless red corset style gown by Rodarte Lady, Brie Larson had both classy and glam taped to her forehead. The deep red complimented her ruby red lips and her fair skin.
4.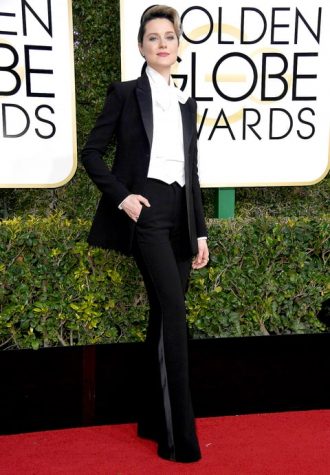 Can we just talk about how gorgeous Evan Rachel Wood looked on Sunday? While there were many elegant dresses on the red carpet, Wood turned heads when she arrived at the red carpet in a suit. Although many actresses do tend to wear suits on occasions, at big award shows they tend to stick to a solid gown.
Wood stated, "I wanted to make sure that young girls and women knew that [dresses] aren't a requirement and that you don't have to wear one if you don't want to — to just be yourself because your worth is more than that."
3.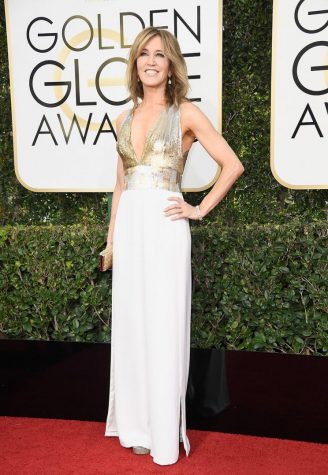 Felicity Huffman wore a Georges Chakra jumpsuit. It had a deep plunge champagne and silver sequin bodice with white flowy trousers giving the outfit a modern disco feel.
2.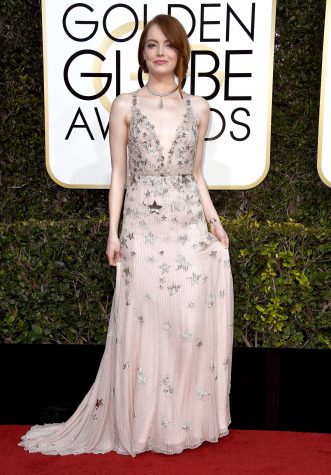 Emma Stone not only won best actress for her role in La La Land, but she was named one of the best dressed in almost every fashion site. She wore a nude Valentino gown with silver stars that fleshed out to the bottom of the dress. Even though she won best actress the stars on her dress definitely stole the spotlight.
1.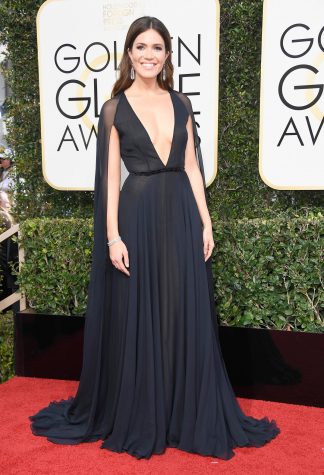 In my opinion the best dressed of the glamorous night went to Mandy Moore in her Naeem Khan dress. It was a Grecian-style dress that hugged her waist, but flowed perfectly in every other place. The design had a low neckline, but also featured a sheer cape, which was supposed to draw attention to the dress. It certainly did to me.
  It seems to me that the night was all about deep necklines, lots of sparkle and tons of bling. Let's see if the People's Choice Awards offers us the same in terms of style on January 18.