Masks Galore!
April 11, 2021
   As hybrid learners return to school, seeing friends and being on campus for the first time in over a year feels new and exciting. Safety protocols ask for us to stay six feet apart, sanitize, and wear masks. But these protocols can actually be something to look forward to, because it seems as though masks are now becoming fashion statements! 
   Masks became the new normal for those in California since June of 2020, when Governor Gavin Newsom made it mandatory to wear masks in public settings. After about 7 months, masks have gone from having plain white or blue prints to being more intriguing with patterns and interesting styles.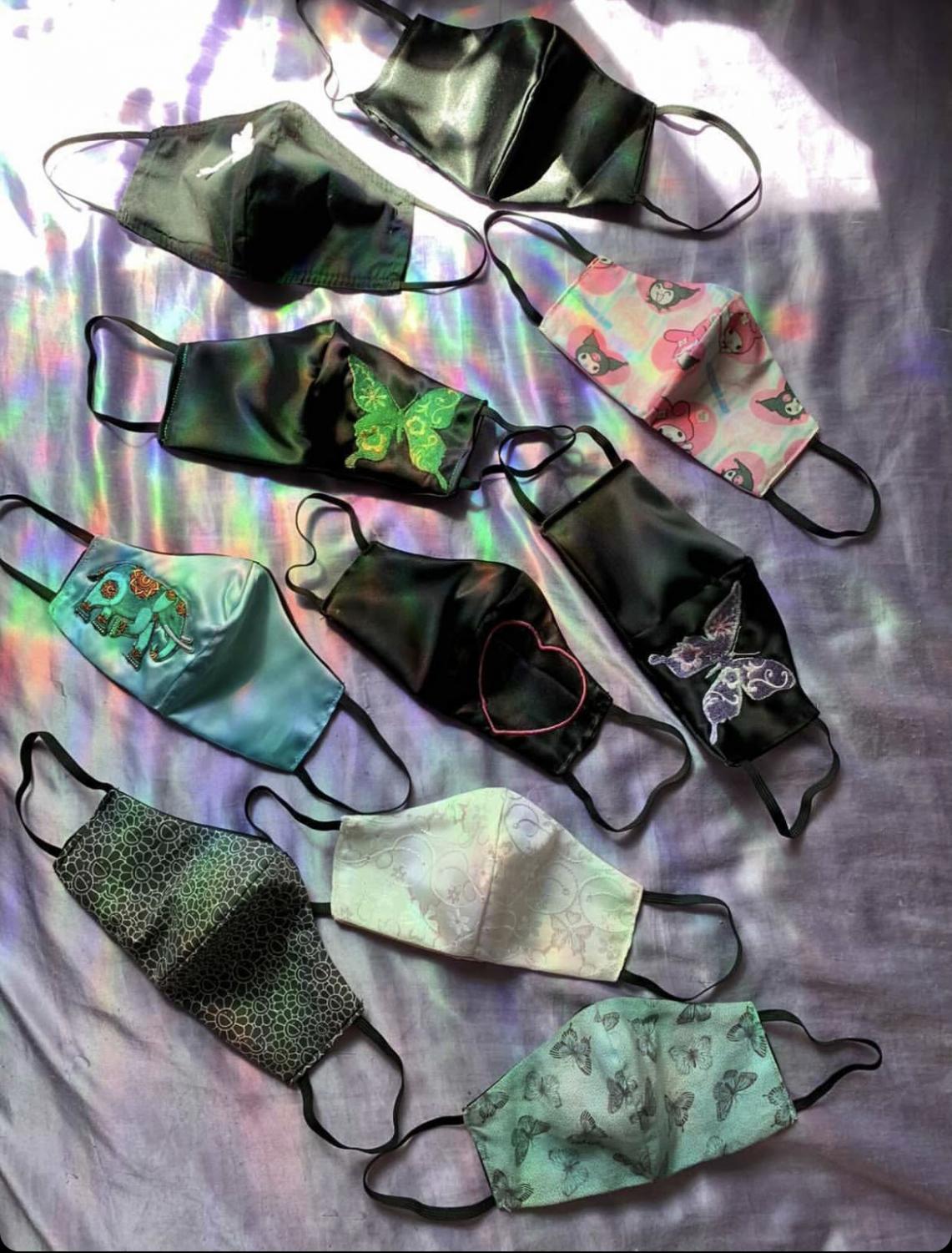 Kylie Dawson (11) has managed to make masks a part of her own business: "I began making masks because I had a love for fashion and I wanted to use that passion to create different masks. Many masks that I had used were not comfortable. I had seen very basic masks around and I wanted to make something that I would enjoy wearing." Dawson chose to use her masks to express herself, and hopes that her masks allow "[other] people to express themselves through fashion." Let's see how others have managed to style their masks!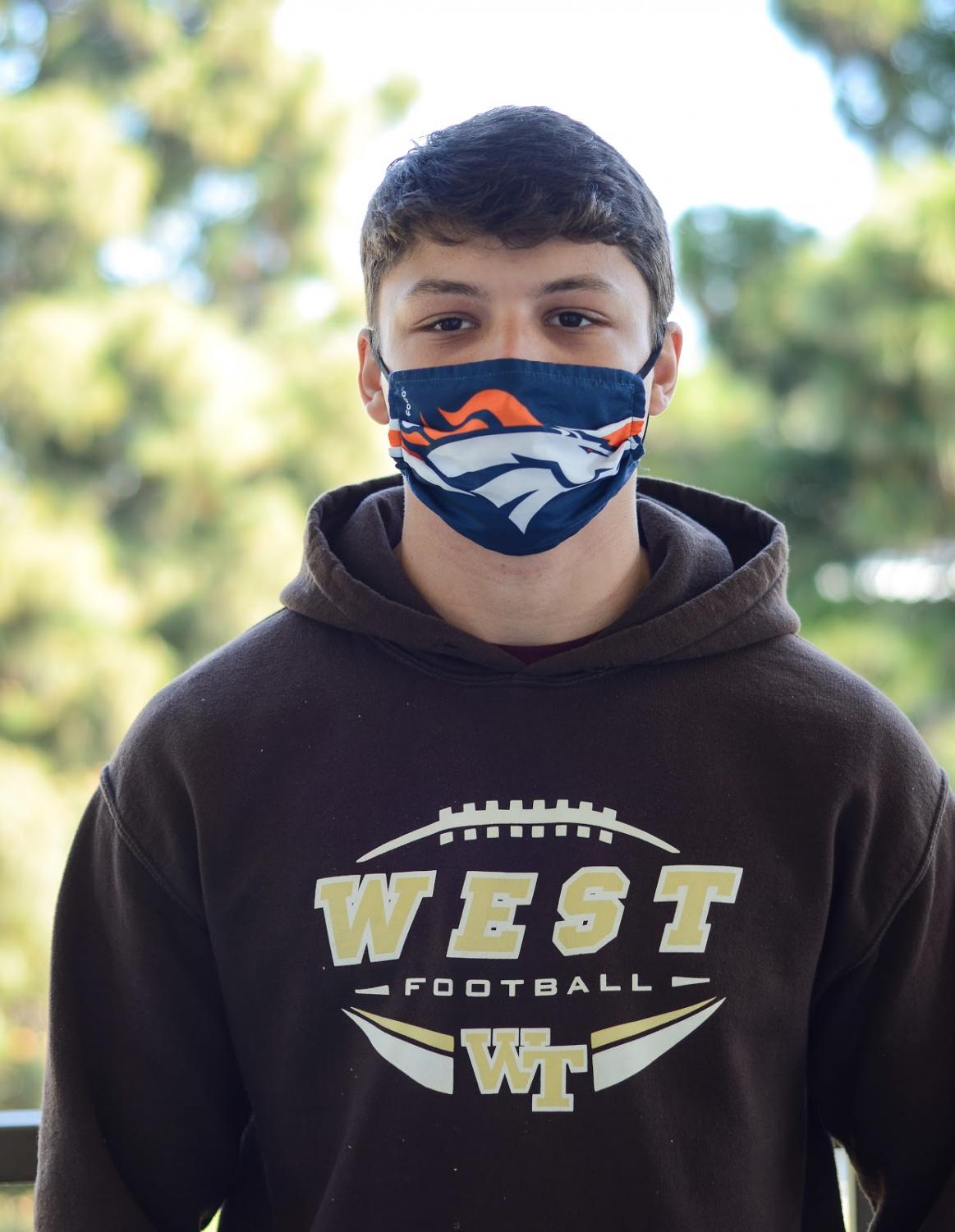 Much like Dawson, Jack Killian (10) chose to use his mask to show support for his favorite sports team. But the mask means more than just showing support: "[The mask] represents my love for football. The Broncos team itself has a lot of significance to my family. My dad grew up in Denver and my granddad has had season tickets since the '60s." Killian's mask tells a story about him, his family, and his interests. 
   Killian also added that wearing masks would help to get back some normalcy: "Even though I would rather not wear a mask, if it means we can go back to in-person class, then I am ok with it. I would rather see my friends wearing masks than stay at home all day." By following the safety guidelines, we're able to (finally) see our friends and teachers in person.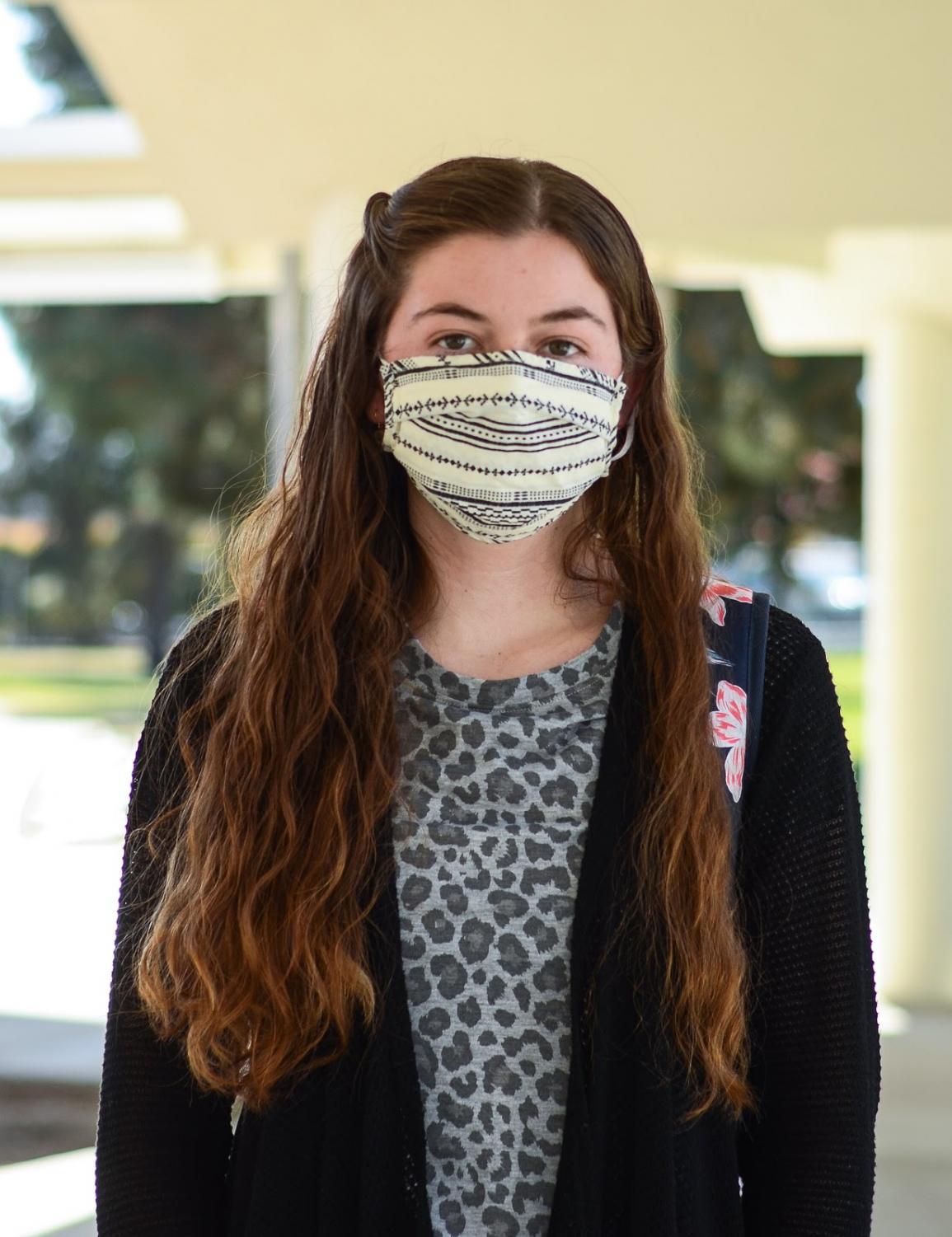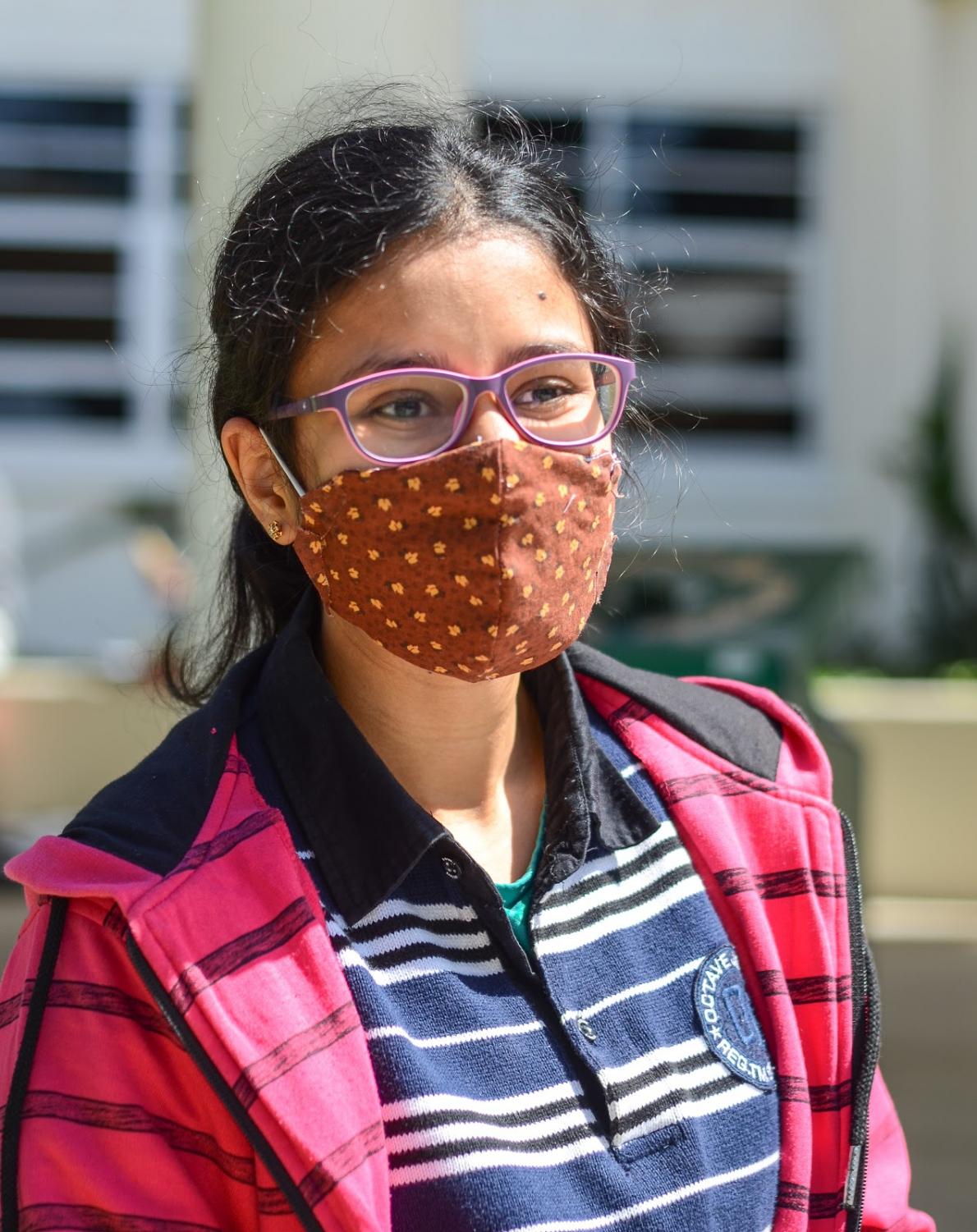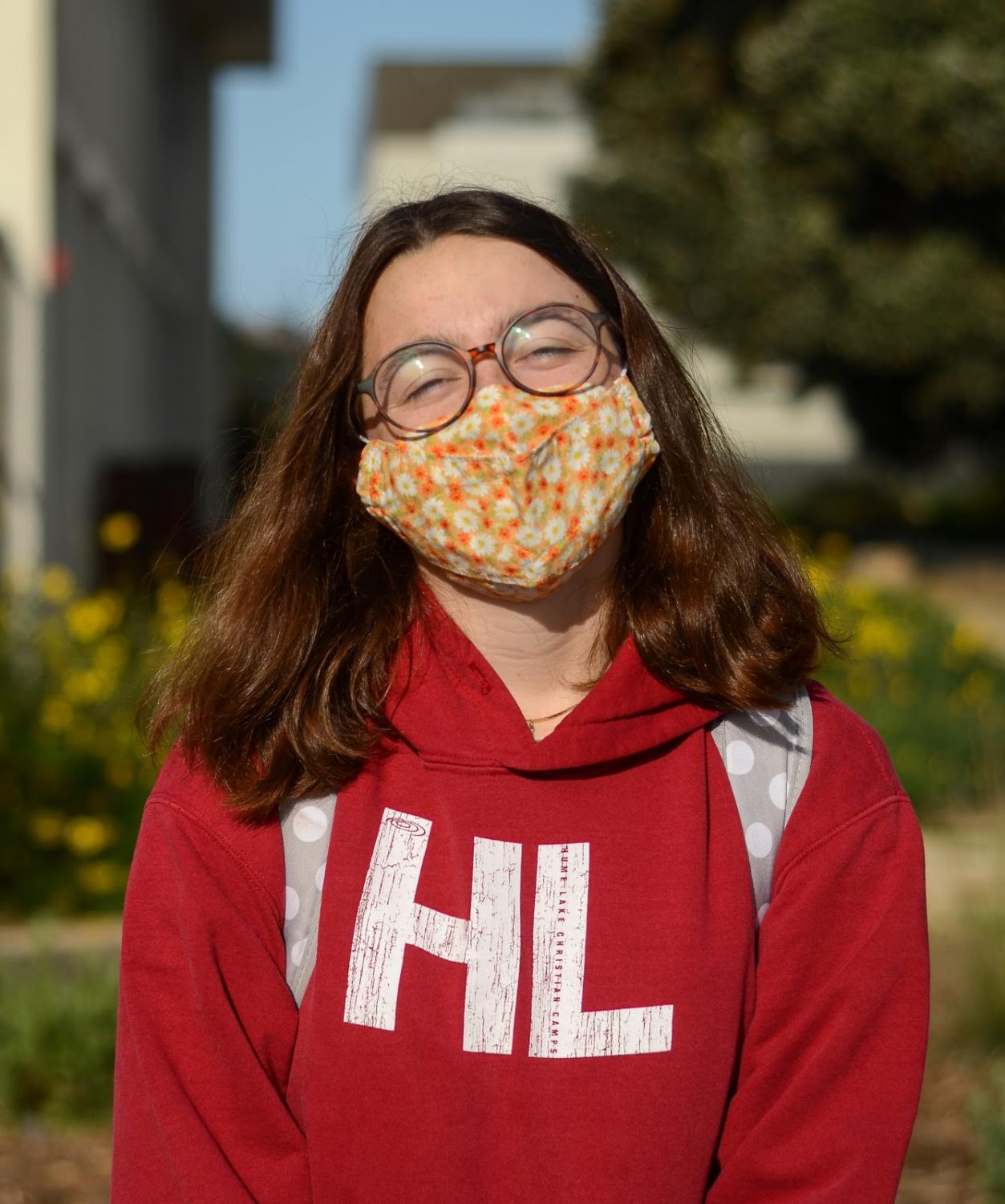 Even the simplest patterns are striking. Isabella Thompson (11), Anika Agarwal (10), and Audrey Sanders (9) all sport subtle patterns that add a little extra something to their outfits. Thompson was straightforward with why she chose her mask: "I liked it so I bought it. [Masks] provide some comfort coming back to school in these crazy times." Instead of looking at the restrictions as a negative, Thompson explained how we could use our masks to comfort ourselves and keep some sort of normalcy coming back to in-person by being able to keep fun patterns and styles.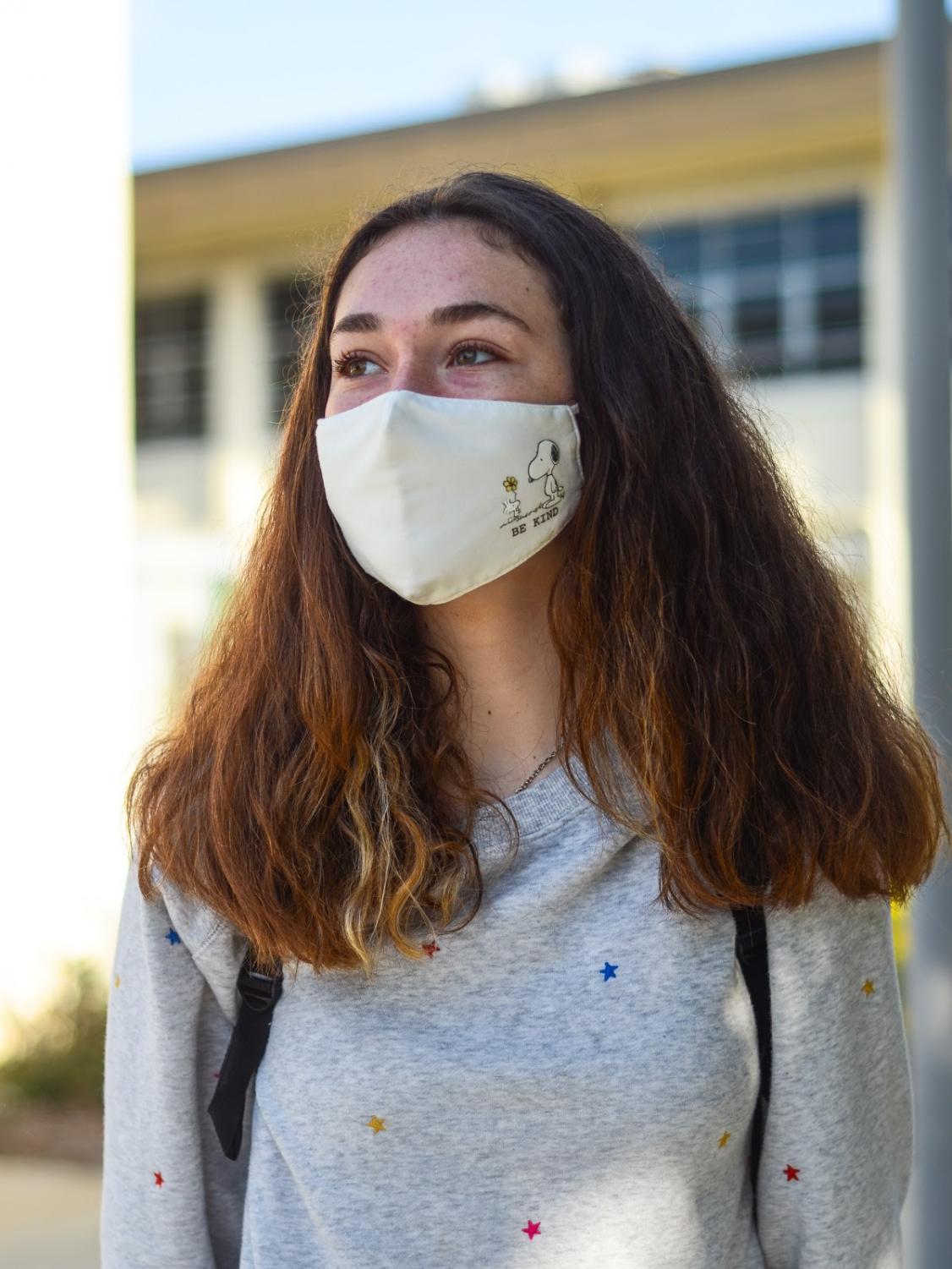 Noah Russo (10) uses her mask to spread a positive message. It's nice to see a mask with a meaningful message, and Russo's cute Snoopy print and simple message act as a reminder to stay kind. Mrs. Murata, the principal, expressed: "I've been especially encouraged by masks with inspirational messages on them." 
   The ability to customize masks has given people the opportunity to use them to spread a message. This practice began to grow in popularity during the civil unrest following George Floyd's death and the recent rise in anti-Asian hate crimes. People began to wear masks sporting phrases like "Hate is a virus" and "I can't breathe" to make a statement. Now we can use the protective cloth over our faces to speak out and express ourselves.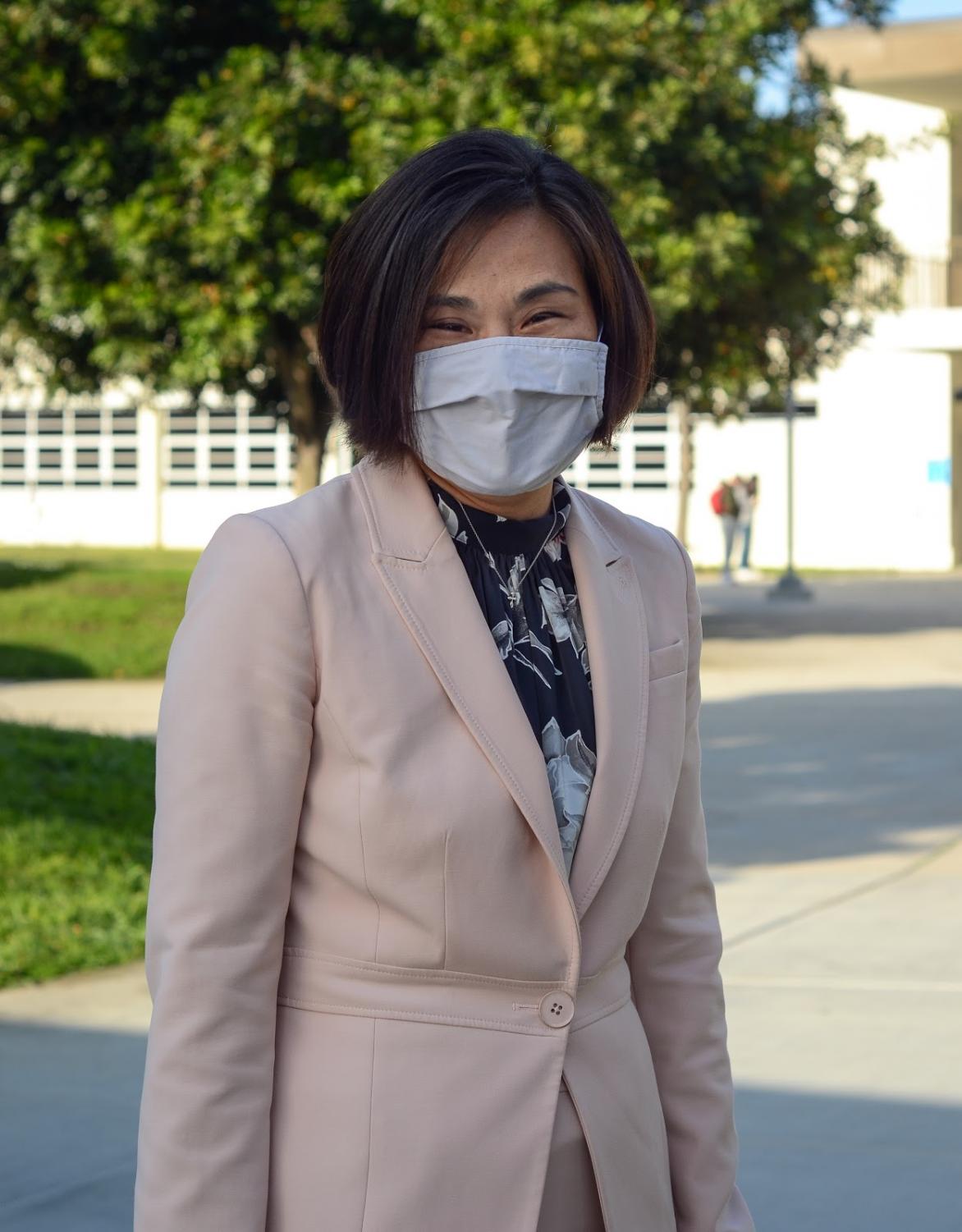 Although school hasn't completely returned to normal, there's always a positive. Mrs. Murata noted: "I want every student to know that even though you can't see it, there's a big smile under my mask."
   Students and teachers have chosen to take advantage of their masks to spread messages, match their outfits, or just express themselves. Maybe talking about someone's mask could be your next conversation starter!