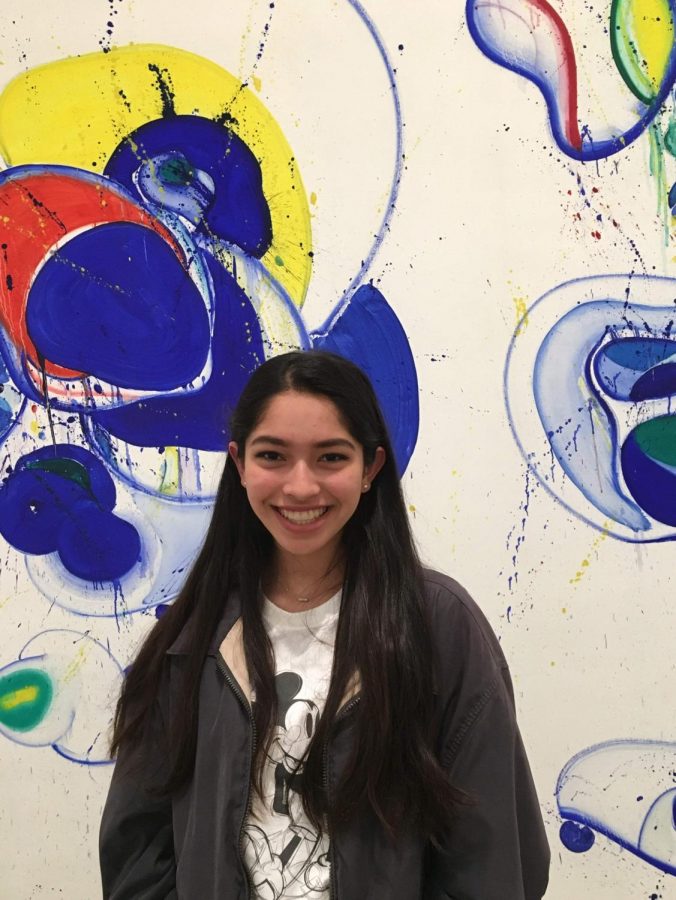 Julia Traub: A Girl With Many Talents
   Even with a busy schedule, loads of homework and the days counting down until graduation, senior Julia Traub has joined and led many activities and clubs to help reach out to students of West High and enjoy her last year as a high schooler. 
   Currently, Traub is involved in Advanced Dance and the reminiscent moments of joining dance as a beginner and being involved throughout the years are fresh in her mind. She expressed, "I've always wanted to learn [dance] because it seemed like a lot of fun, so when I got the chance sophomore year, I decided to take the beginning class."
   Dance as a whole has helped Traub gain new memories and empower her motivation. "Part of what motivated me is seeing my teammates dance and wanting to get better every day. Even when it might be frustrating because I can't get something just right the first time, I want to keep trying until I can do it." Even through the hard times, dance has taught Traub to never give up. 
   But dance is not the only thing Traub is involved in. She is also a board member for Mock Trial, a club devoted to showing students what a trial is like and preparing them for a possible career in law. 
   As Publicity Director, Traub is responsible for reaching out to students and letting them know about the club. "I run the Mock Trial Instagram (@westmocktrial) and keep in contact with the board members. We reach out to the students by publicizing the club through social media, flyers, and announcements."
   You may think these are the only things Traub is involved in, considering her extensive load of Honors and Advanced Placement classes, but yet she is also Captain of the Speech and Debate.  
   For Traub, Speech and Debate has become a deep passion, despite the challenges she may face: "I love competing. Being at tournaments all day can be a little draining, but I get to spend time with my teammates, and they're always fun to be around. I love being able to speak in front of an audience and talk about something I care about or find interesting." 
   All these activities have helped Traub find her passions in dance, promoting events, and public speaking. And each activity has allowed Traub to contribute to the school and promote West High.