Pumpkin Spice and Everything Nice!
September 21, 2022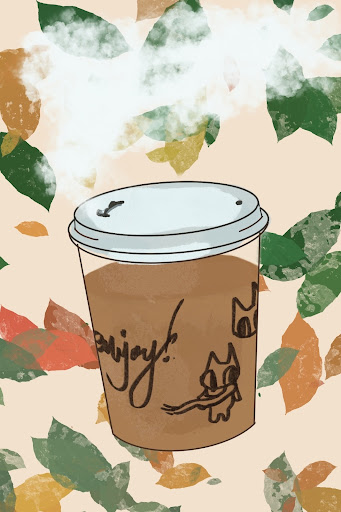 Art/Photo by Kayla Dadivas
Starting on August 30, the most wonderful time of the year returns. No, I am not talking about Christmas; Pumpkin Spice Season is back! Saying goodbye to summer and hello to autumn, the pumpkin spice drinks are officially back in action. After a long hot summer of dreadful sweat stains and starting the year in sweltering hot classrooms, is there anything else you could want more than a perfect pumpkin spice iced latte? With the delicious sweet cream cold foam and heavenly taste, pumpkin is in.
   I know I am a huge pumpkin fan, but what is everyone else saying about these annual flavored treats? Shannen Sumrit (12) has many mixed feelings about the pumpkin craze, explaining she doesn't mind the craze over pumpkins every year: "I actually think it's kind-of fun and a good way to transition into the fall season." Sumrit isn't the greatest fan of the pumpkin flavor but, if she had to choose off of the menu this fall season, it would have to be the pumpkin spice lattes. 
   These PSL's–as many people love to call them–feature flavors of pumpkin, cinnamon, nutmeg and clove. Additionally, as the popularity rises, many people love to top their drinks with Starbucks's sweet cream cold foam. And during this annual season, they now have pumpkin cream cold foam to top everyone's favorite drinks.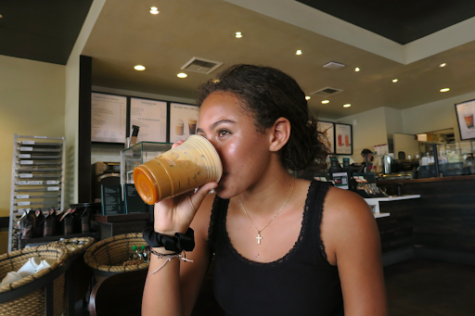 In addition to the leaves turning from green to orange, football season, Halloween, and of course, Thanksgiving, fall is the dedicated time for everything pumpkin spice. That being said, pumpkin season generally begins mid-September and goes through November. Which is exactly why so many people turn their noses to the delicious scent of pumpkin spice:  it's only out for a limited time.
   However, as amazing as pumpkin spice is sought out to be, this season isn't for everyone. Danielle McClain (11) explains she "hates Starbucks's flavored pumpkin drinks but loves pumpkin pie." Similarly, Annah Legaspi (11) personally does not get the craze: "I can understand it, but I'm more of a peppermint and gingerbread lover, but pumpkin is overall not my favorite." 
  But for our pumpkin lovers, there are so many different customization options that you can add to make your drink at Starbucks perfect just for you. Abigail Witzansky (12) shared her recommendation of the standard pumpkin cream cold brew: "With this, you should add 4 pumps of vanilla and splash of sweet cream" For that extra hint of sweetness, Witzansky is excited to make this her go-to this fall season.