Three Activities to Make the Most out of Winter Break
December 27, 2022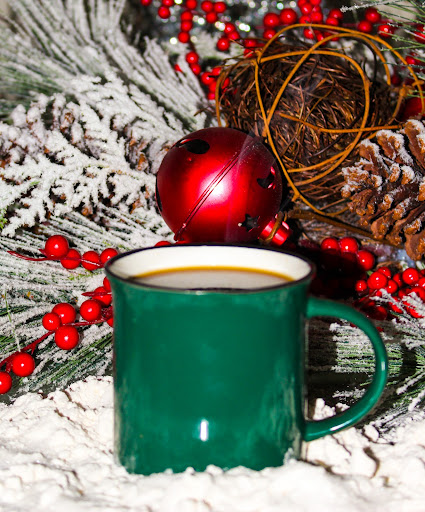 Art/Photo by Sidney Hinks
   With just one week of winter break left, the return of school is slowly creeping up on us. But there are still a variety of activities that can help you uphold the holiday spirit. Here are some options for you to try with family and friends. 
Take a Stroll Down Candy Cane Lane
   Neighborhood streets decked out in crazy colorful lights and decorations from head to toe, Candy Cane Lane is the place to go to get into your truest form of the holiday spirit. Not only is this activity loads of fun, but it is rather close and super easy to access. Kaitlyn Matthews (11) explained that her favorite part of this festive activity is "seeing all the lights, especially all around the trees." Located off Pacific Coast Highway and Calle Mayor, families decorate their homes for the biggest showstopper event. You will also find delicious treats and refreshments that are perfect for your walk (or ride) throughout the neighborhood –– hot chocolate, popcorn, baked goods, and so much more to fulfill your perfect holiday experience. This "lights show" lasts for the entire month of December, and is a perfect way to feel festive with friends and family. 
Go to the Snow
   As nice as it is to live somewhere without transitional seasons, some of us would like to see some snow! Nothing screams holidays like snow, along with crisp air, people bundled up in huge coats and long socks to fight the cold. There are so many places you could visit to see the snow, but the most popular nearby are Big Bear and Lake Tahoe. Frequently, Malia Mercieca (11) visits the snow and falls in love with it over the years: "Being with my family in the snow is my favorite part of the year." Within these areas, there are many activities like snowboarding, skiing, snowmobiling, and so much more that can create great memories.
Ice Skate with Friends
   Whether you're a newbie or an experienced rink-goer, ice skating with your friends is one of the best holiday activities. Going out onto the ice with a group of friends and seeing who truly has the best balance is an amusing experience. As embarrassing as it is to fall onto the ice, I guarantee your friends will have you laughing in a matter of seconds. This activity is lots of fun, and a perfect way to create silly memories this holiday season. Visit the LA Kings Ice Rink in the Promenade on the Peninsula or the Skating Edge Ice Arena in Harbor City.