West Volleyball Defeats Saxons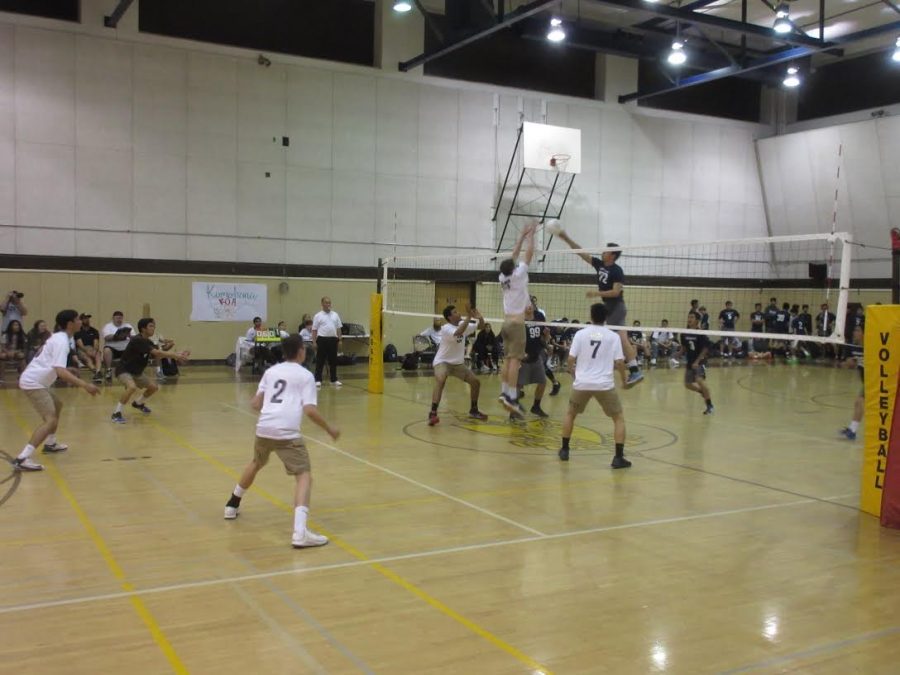 The West High Boys' Volleyball team won against the North High Saxons on Tuesday April 18 at home, three matches to zero.  West won the first match 25-23, the second match 25-17, and the third match 25-13.
  The Warriors and the Saxons were close in the first match and repeatedly exchanged the lead. In the end, West managed to hold on, winning by two points.
  "[The first match] served as a wake-up game to us. We started off rusty but after that game we were focused and played well for the next two matches," said player Justin Hight (11).
  In the second match, the Warriors had a much better start and established an early lead. Although the Saxons went on a 6-1 run late in the match, the Warriors never gave up their lead, winning the match.
  In the third match, the Warriors continued to dominate, starting the match off with a 6-0 run. This early lead was extended throughout the match and the Warriors held the Saxons to only 13 points, winning the match.
  Player Marc Kramer (11) believes that West is now working better as a team.
  "Today we played as a team much more than before. I believe this is due in part to both practice and bonding, so we understand each other better on and off the court."
  Hight said although communication has improved, West needs to keep developing as a team.
  "We were definitely more vocal today but we still have to work on it. We had two dropped balls right in the middle of the floor."
  After this win, the Warriors will take on the South High Spartans away on Tuesday April 25 at 5:30 p.m.  Come out and support the Warriors as they hope to bounce back from their defeat earlier in the season against the Spartans.