West Boys' Volleyball Kills It Against Leuzinger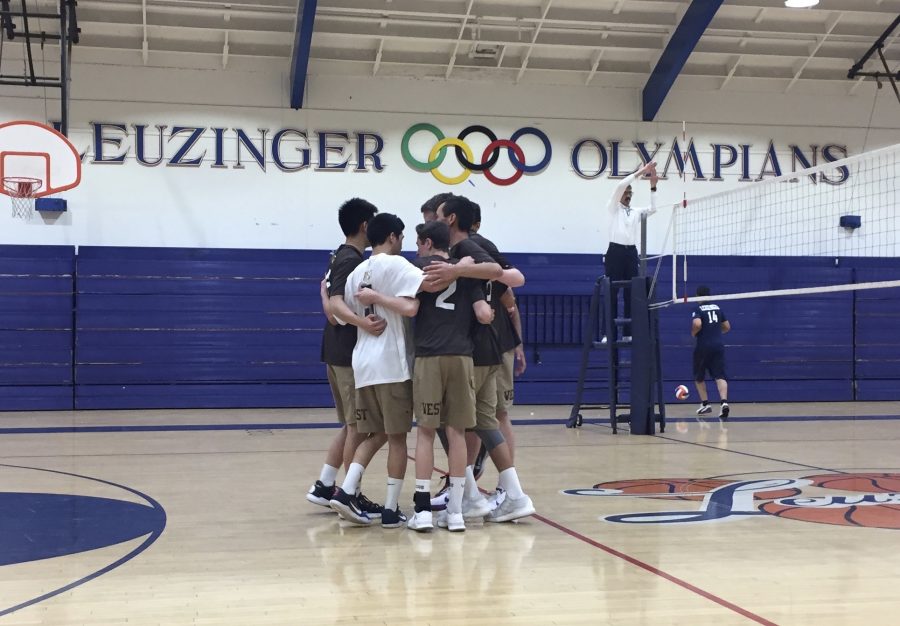 Anna Kim, Co-Editor in Chief
April 5, 2017
   On Tuesday, the West High Warriors Boys' Volleyball team played against the Leuzinger Olympians at Leuzinger High School. With scores of 25-8, 25-11, and 25-19, the Warriors ended the night with an impressive win. Having multiple victories this season, they were looking to get their twelfth win.
  During practice, the boys were working hard on executing their positions and being consistent with their serves. They also implemented repetitions in their passing in order to run a strong offense. Evan Loh (11) said, "I feel confident in my team's ability to play well. However, I definitely think our team can improve on our defense and also playing at the level that I know we can."
  While each player contributed to the victory, Tristan Shoaf (12) played an outstanding game. With 9 kills and 20 digs, he was able to lead his team to success. Shoaf said, "I feel like we need to improve on our passing because good passes makes the game easier and more fun. It's important for us to have lots of energy and work on our accuracy when running plays."
  Despite their big win, West did not play to the best of their abilities. Ethan Brandt (10) said, "We did not play to how we normally do at practices and games. We played down to the other team's level. On top of that, there was no crowd and we had no energy, but I'm still glad that we pulled out with a win."
  West is determined to get another win this week. They will be playing against Torrance
this Thursday. Make sure to come out and support your Warriors against the Tartars at Torrance High School. The game time will start at 4:30.