Daughter of Famed Olympian Killed in Crossfire
Trinity Gay, the 15 year old daughter of American Olympian sprinter Tyson Gay, was killed early morning Sunday after she was caught in a crossfire between three shooters in their vehicles.  She was shot around 4 a.m. on Sunday in the parking lot of a local fast food restaurant in Lexington, Kentucky.   Gay was rushed to the hospital where she was pronounced dead.  
  So far, the authorities in Kentucky have charged three suspects with the murder of Trinity Gay.  According to NBC News, Chazerae Taylor and his son, Demarkeo Taylor, along with Dvonta Middlebrooks have all been charged in the death of Trinity Gay on the basis of wanton endangerment.  They have all pleaded not guilty. Wanton endangerment occurs when a person engages in behavior that is threatening to the life of another person.  In addition, Middlebrooks was also charged with carrying a firearm while being a convicted felon.
  This incident also highlighted the issue of America's gun violence problem.  Advocates have called on for more gun control laws as yet another child has become victim to America's gun epidemic.  In response, Grace Petersen (11) said that "we need to tighten gun laws because they're getting into the hands of people that are causing an unsafe environment."  
  Since the incident, support and prayers have poured in for the family of Trinity Gay.  Thousands showed up to the candlelight vigil held Monday evening at Lafayette High School where Gay was a student.  According to People.com, at the vigil for Trinity Gay, Tyson Gay spoke and begged the community to "stop the nonsense and violence" because "life is not a joke."  William Fu (12) said that "it's tragic that she had so much potential but her life got cut short when she was only 15."
About the Writer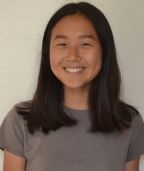 Ashley Kang, News Editor
Ashley Kang is a senior at West High School and the News Editor for Smoke Signals.  She is passionate about the environment, and hopes to study it further...