COVID-19 Cancels Plans of College-Bound Seniors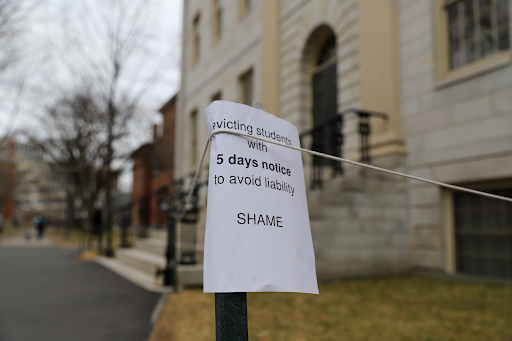 For seniors, springtime often means college admissions, visits, and decisions.  But with the onset of COVID-19, seniors this year face new obstacles in determining their future after high school.
By mid-April, most college decisions have been released.  All admissions from UCs have been released, along with California State Universities and most out-of-state and private universities.  Most seniors who applied for college are now facing major decisions.
However, college decisions aren't as smooth this year.  Coronavirus has sent most of the nation into lockdown, with almost all colleges shut down for at least the remainder of the academic year.  College students have been sent home.  Tours are canceled.  Campuses are closed.  Many seniors hoped to tour colleges before making a decision, but now, college visits are impossible.  A decision as big as college can have major implications on a student's future; it's not a simple matter.
"It's really sad what happened this year," Lindsey Kim (12) said.  "I was expecting to visit colleges to narrow down my options―maybe see how the campuses are and if I like them.  I can't do that now, and I can only look at pictures."  Kim was accepted to several colleges and without any way to visit them in-person, choosing where she will live and learn for the next four years has proven difficult.
Additionally, many seniors worry that college classes will be canceled in the fall if COVID-19 continues to spread.  Some colleges have already considered not returning to class until 2021; several are planning for the worst.  Seniors this year have already lost senior night, graduation, and prom.  It would be disheartening to not even be able to experience college fully.
"My senior year [is] already ruined," Isha Pendem (12) remarked, "And if my first taste of college is as well, I will be livid.  Adjusting to college is already hard, but trying to make sense of it online is even harder."
During the stress of college decisions and the end of high school, seniors have struggled to come to terms with coronavirus and everything it has taken from them.  Students hope that colleges will reopen in the fall, but for now, can only wait and watch as the virus spreads.