Court Agreement Helps Flint's Water Crisis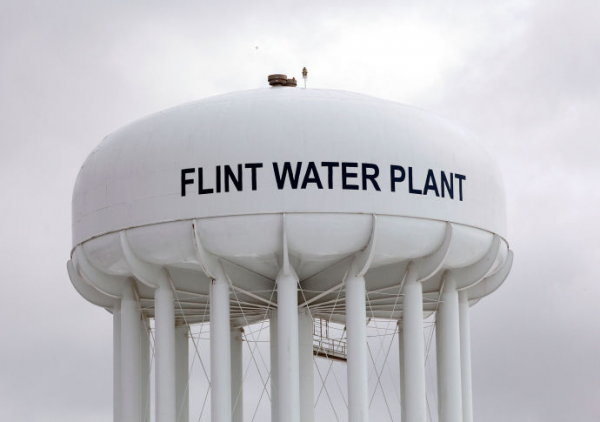 The city of Flint, Michigan received $87 million in federal and state funding to replace the city's water lines in 18,000 homes by 2020. The order was approved on Tuesday by U.S District Judge David Lawson, after various advocacy groups, including Concerned Pastors for Social Action and American Civil Liberties Union (ACLU), fought the state's representatives to fix the contaminated water problem in Flint.
  The problem began in 2014, when the state of Michigan cut state budgets by switching the source of Flint's water from Lake Huron to the Flint River, a water supply known to be dirty. According to researchers from Virginia Tech University, the Flint River was found to be 19 times more corrosive than Lake Huron. The city was not properly treating the contaminated water; as a result, lead began to leach into the water supply. According to research done by Dr. Mona Hanna Attisha, lead levels in toddlers doubled, causing panic despite false reassurances from city and state officials. Kylie Yogi (11) agreed, "We need to have stricter laws about what we dump around our water supply, especially lead waste, because it can lead to neurological problems for the kids in the future."
  Despite the fact that the city has now switched back to Detroit water from Lake Huron as of 2015, and lead levels have been reduced to meet federal thresholds, many of the city's residents still rely on bottled water.  Grace Petersen (11) said, "It is embarrassing that we live in a developed nation yet people are still living with unsafe drinking water. What makes this worse is that the state officials have been denying that the water is contaminated, because they are reluctant to spend money to fix the problem."  
  Under the court's decision, Flint will be required to put aside $87 million (and $10 million in reserve) of federal and state funding to fix the water infrastructure. Michigan Governor Rick Snyder commented, "There was a great deal of hard work that went into this comprehensive solution, and I want to thank everyone who came together to agree on solutions that will assist residents for years to come."
  According to the court agreement, 6,000 household water pipelines will be replaced by 2018, 12,000 by 2019, and all 18,000 by 2020. The state will also continue to monitor the quality of water in homes after the pipe replacement.