Alabama Church Officials Seek Security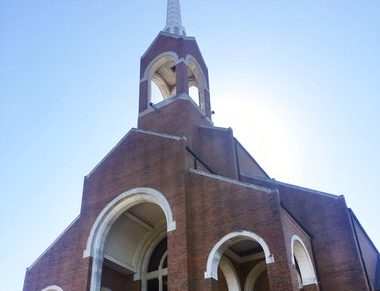 Anna Kim , Co-Editor in Chief
March 24, 2017
   Briarwood Presbyterian Church recently asked the Alabama state legislature for permission to form a private law enforcement. Church officials have claimed that the duty of the police force would be to watch over forty ministries and the church. A new bill is moving through the state senate to allow for the establishment of the police force.
   Although the church already has police officers from nearby jurisdictions to cover its events, the main reason for the establishment of a police force is because church officials fear shootings.  
   Matt Moore, the church administrator, said, "After the shooting at Sandy Hook and in the wake of similar assaults at churches and schools, Briarwood recognized the need to provide qualified first responders to coordinate with local law enforcement."
   Arnold Mooney, a Republican representative, first introduced the bill with support from his fellow colleagues. Although the bill passed the legislature last year, it was not signed into law. Randall Marshall, the ACLU Acting Executive Director, believed that the bill was a direct violation of the First Amendment and of the U.S. Constitution.
  Marshall said, "These bills unnecessarily carve out special programs for religious organizations and inextricably intertwine state authority and power with church operations."
  However, due to the fact that state laws do not forbid people from carrying guns in churches, some have accepted the fact of a police force. The officers would go through the same training and have the same duties as other law enforcements.
  Maxim Fan (10) said, "I think [it's] important for the church to form a police force because you never know what might happen. You could be fine one day, and the next, the world could be in a huge crisis. The police will help to shelter people in danger."
  While some believe it is for the greater good of the people, others fear that a church-only police force will result in challenges and that the church could cover up crimes.  The bill is expected to be brought to the House floor in May.