Apple Buys Beats by Dr. Dre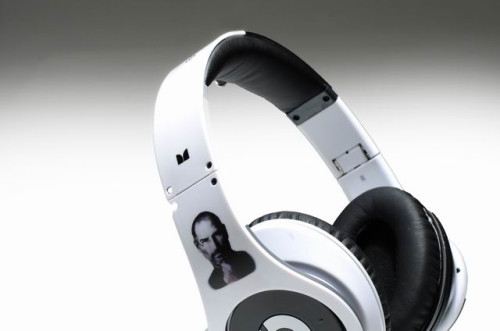 News outlets from USA Today to Forbes are all buzzing about the confirmed talks between Apple and Beats Electronics, for $3.2 billion. While neither company has confirmed the deal, last week a video popped up on the internet showing Beats co-founder, Dr. Dre, seemingly celebrating the acquisition with Tyrese Gibson. The Apple Insider calls the celebration "circumstantial" evidence at best.
  The Financial Times reported that the deal could be announced as early as next week. The deal is not set in stone yet, but numerous sources are saying that Apple has already gotten its stone tablet and chisel. If Apple did acquire Beats, that would mean quite a number of good news for the both parties. Dr. Dre will become the first billionaire in the music industry and this would be Apple's biggest acquitment ever. Kevin Kim (10) believes, "This probably won't change much. Since both products are overrated and overpriced." The question that remains now is not whether or not the deal will fall through but: What is Apple's motivation in bringing Beats under their wing?
  According to the Daily Finance, this deal would be beneficial to both companies. Apple will be able to "drum up more sales for Beats by featuring its products prominently at its stores." Also Beats Electronics recently introduced its on-demand music streaming service, Beats Music in January. Currently Apple does not have the "licensing agreements to offer an on-demand service" which makes them uncompetitive with companies like Spotify or Pandora. By purchasing Beats, they would be able to utilize Beats Music to up their game in the music streaming service. Amy Loo (12) comments, "It'll be good for Apple because this will probably improve their headphones. My old apple headphones only lasted three months." Regardless of what happens, it is obvious that if Apple did indeed buy Beats, they would be improving their products and the diversity of their company.
  Kevin Wei (12) predicts "I think we'll be seeing iPhones and iPads with beats audio integration in the near future just like how HTC released phones with 'Beats audio' when those two companies partnered up awhile back." Maybe this deal is just a rumor one news source started, or maybe we will be seeing the pricey beats logo on Apple tech. The world will just have to wait and see.