West High Theater's Latest Musical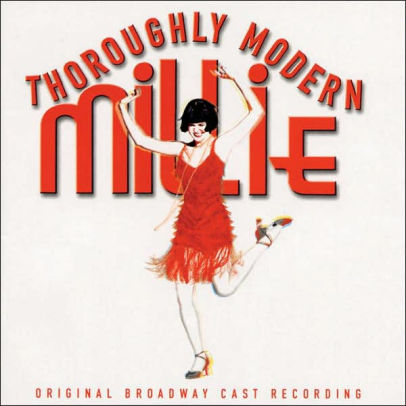 The West High Theater Department's latest production Thoroughly Modern Millie opened to the public April 3rd and is ran until April 6th.
  Thoroughly Modern Millie is the third production of the 2018-2019 school year. Production for the play began in January and practice and rehearsals occurred nonstop until the final date of the play.
  The plot centers around Millie Dillmount who travels to New York City from her town in Kansas in hopes of marrying a wealthy businessman while adjusting to the modernity of the 1920s. She meets a young man, Jimmy Smith, on the streets of New York City. She starts to fall in love but is determined to stick to her plan. She also meets Miss Dorothy, a wealthy woman from California who has grown bored of her wealthy lifestyle and curious on how poor people go through life. However, the owner of the hotel she's staying at, Mrs. Meers (a former actress), is secretly pawning off orphaned young white girls to slavery in Hong Kong.
  The main stars of the production were Sydney Strogyn (12) as Millie Dillmount, Niccolo Esquivelzeta (12) as Jimmy Smith, Haley Guinn (12) as Miss Dorothy, and Rhyan Hill (10) as Trevor Graydon III, Millie's boss. Many other students contributed to the acting and performing of the production as well.
  Sydney Strogyn (12), the star of the play, was excited on the success of the play, stating, "[Thoroughly Modern Millie] is the biggest show we have done especially because we have such a big theater…I would hope that I and everyone else is doing well in setting higher standards [for the West High Theater Department]."
  The production has received an overwhelming amount of positive feedback from attendees of the production, many of them from students of West High.
  When asked about her thoughts on the play, Jackie Lacroix (11) said, "The direction for [the play] was on point which made it amazing. "
  Even though the final musical of the school year finished, students of West High won't have to wait long to see the theater department perform again. The program will be running a series of student-directed one act plays that promise to be just as exciting as the musical.