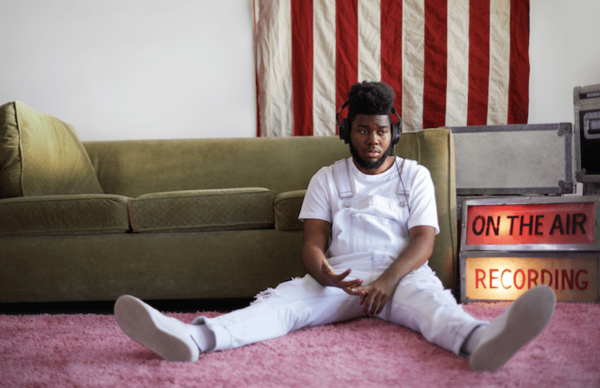 Stop right now and ask yourself this: What are my plans for the summer? Whatever those plans may be, do not forget to check music off that checklist. Tune in below for my top ten songs of the summer.
  One of the best parts of summer break is being able to relax and not worry about having the weight of school on your shoulders. That is why these first few songs are smooth and serene, so sit back and chill out to these calming tunes.
"Sleepwalk" by Santo & Johnny
A 1950s classic. Its seamless melody is bound to put you in relaxing mode.
"Japanese Denim" by Daniel Caesar
Daniel Caesar's "Japanese Denim" soothes the soul with its slow beat, beautiful vocals, and heartfelt lyricism, perfect to dedicate to a lover or to enjoy alone.
"Location" by Khalid
To go with the freshness of the summer that awaits, "Location" gives us tranquil melodies while having lyrics that connect to modern day society's romantic affairs on social media.
"YAH" by Kendrick Lamar
Off his latest album DAMN, Kendrick Lamar's "YAH" has a bubbly beat with monotonous vocals which juxtaposes each other making the song a perfect balance of "chill" and "upbeat."
"Feel So Close" by Calvin Harris
What would a summer playlist be without a little throwback? Song #5 takes it back to
2012 with DJ Calvin Harris. Being a song I fell in love with in sixth grade, it brings back a sense of nostalgia and youthful momentum.
"Headlines" by Drake
To add a bit of energy, Drake's "Headlines" is song #6. The Canadian rapper's anthem about money and fame never fails to pump up anyone's mood.
"Thinkin Bout You" by Frank Ocean
To conclude the throwbacks, "Thinkin Bout You" by Frank Ocean claims its spot as song #7. Centered around missing someone who is no longer in your life, it is not happiest of songs; but Ocean's classic vocals can never get old no matter what the occasion.
"Black Spiderman" by Logic
Logic's self-love anthem "Black SpiderMan." Off his newest album Everybody, this song is about accepting yourself, no matter what you look like or who you are: "I ain't ashamed to be white / I ain't ashamed to be Black / I ain't ashamed of my beautiful Mexican wife as a matter of fact."
"Heaven in Hiding" by Halsey
  Song #9 is "Heaven in Hiding" by Halsey, off of the new album Hopeless Fountain Kingdom, which was released just last week. Being the 4th track on the album, it is the perfect display of her sensuous vocals and clever lyricism.
"Lust for Life" by Lana Del Rey
Lana Del Rey's "Lust for Life" ends this playlist as song #10. Released in April and paired with vocals from R&B singer The Weeknd, its pulsing beat and optimistic lyrics make for a romantic yet lively song.
  Whether it is sun-soaking at the beach or going for a drive, enjoy this playlist or any of your favorite music this summer. Click here for the playlist.