Spring Season Must-Haves
   Spring is here, which not only means that there will be no more frigid and rainy California weather, but also that many of us will be looking for the newest styles. It's time to scrap those heavy coats and suffocating sweaters and make room for these refreshing spring wardrobe must-haves. And even if quarantine means your only runway is your bedroom and your only audience is your dog, dressing up is the perfect way to get rid of those cabin fever blues.
Bell Sleeve Tops – These are basic, but elegant tops that just about anybody can pull off. Stores such as Forever 21 offer these flowy blouses in a variety of vibrant colors, all with different necklines to choose from, making bell sleeve tops ideal for spring. Styling these with black slacks or jeans will help you achieve a cool and casual look.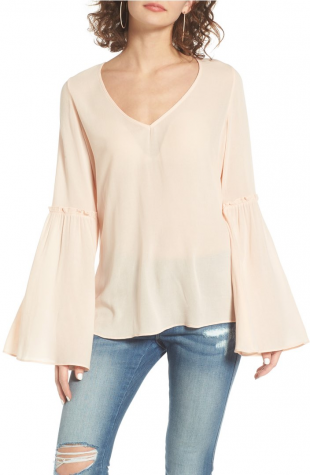 Picture Courtesy of Jo-Lynne Shane.
Midi Dress – These mid-length dresses are excellent as temperatures become warmer. There are a diverse selection of rich prints, patterns, and colors, making midi dresses timeless and fresh. You can put together a trendy outfit by adding a simple denim jacket and sneakers. Or you could keep it classy with a pair of flats or heels. Either way, it will look effortlessly great throughout the season.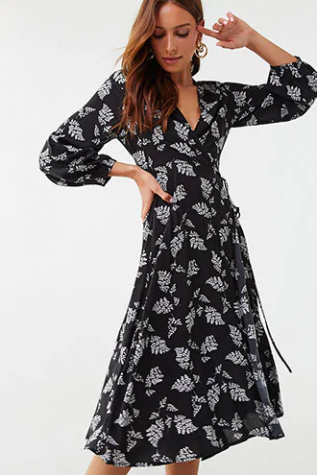 Photo Courtesy of Forever21.
Denim Jackets – Denim jackets are a trademark item during any time of the year. From oversized to fitted shapes, these jackets have never-ending potential. You can find them in thrift stores like Uptown Cheapskate or from shops in the Del Amo Mall. You can make them your own by ironing on your favorite pins or patches. And if you're ever bored or have free time, you can even try embroidering your own fun designs!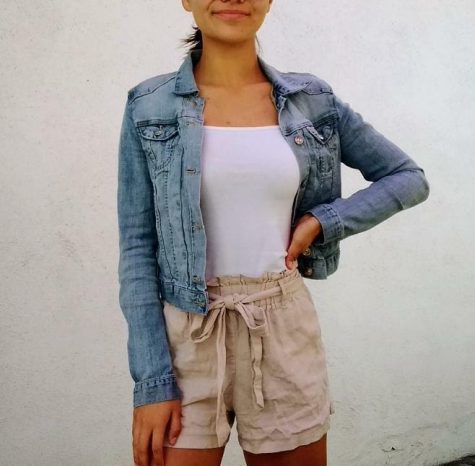 Sullivan Kolakowski (9)'s classic denim jacket is paired with a plain white tank top and comfortable paperbag shorts, perfectly completing her casual look. Picture Courtesy of Sullivan Kolakowski.
White Jeans – White jeans are great for those bright spring days when it's not hot enough to wear skirts or shorts. This piece is especially versatile, possessing the ability to match with anything. Accompany it with your favorite accessory, and white jeans will offer a crisp look that perfectly matches the light California breeze.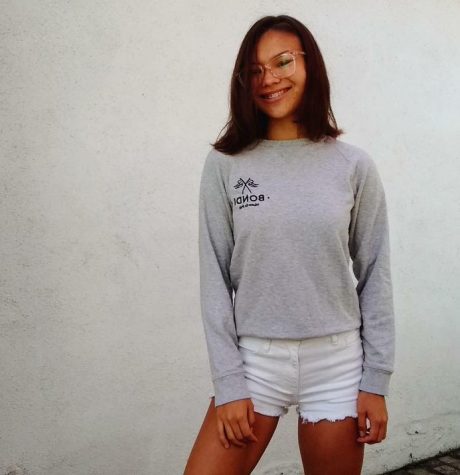 These white jean shorts are a great choice for Sullivan Kolakowski's effortlessly laid back outfit. Picture Courtesy of Sullivan Kolakowski.
Off the Shoulder Tops – These stylish tops are one of the hottest choices during the spring because of their cute and subtly sophisticated appearance. For a more laid back approach, pair a light-colored top with distressed or faded denim shorts. Off the shoulder tops will keep you cool through the warm spring weather.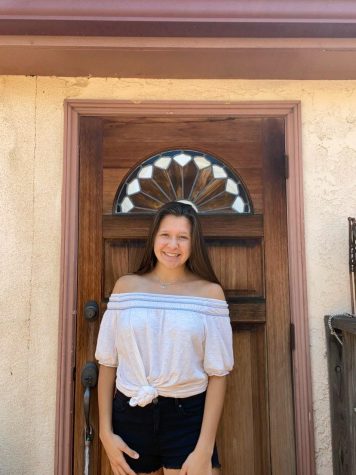 Gaby Nieraeth (9) is cherishing the spring weather in her white off the shoulder top. Picture Courtesy of Gaby Nieraeth.
Crossbody Bags – Wallet, phone, keys, lip balm — there is no way you can lug all of this around without a bag. Crossbody bags are essential around this time of year because they are small, light, and easy to carry.  It is a modern and practical take on purses that are hands-free and will take the strain off your shoulders. Simply throw one on and it will compliment you during any occasion!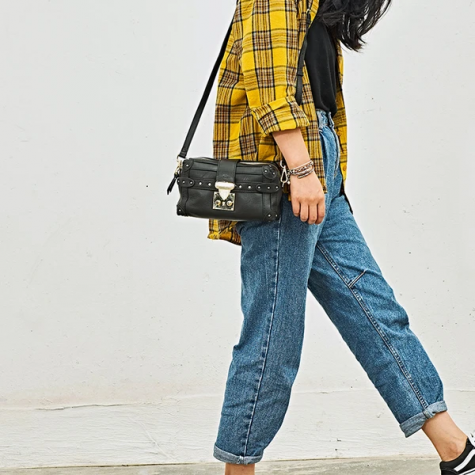 Picture Courtesy of RockCow Leather Studio.
Sun hat – It seems like your outfit is just missing one thing…a hat! Keeping in mind a sun hat's usual light color, the options are endless! You could coordinate it with neutral colors in outfits such as a black blouse and jeans. Or make it bold by splashing in some color to contrast with an airy white sun hat. These hats are perfect for completing your Vogue-worthy spring outfit.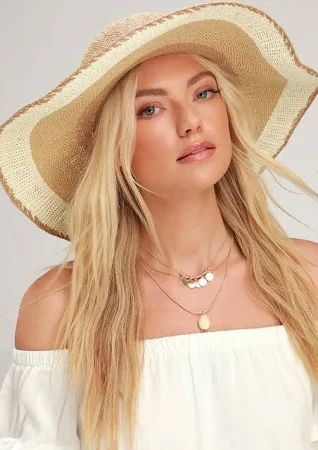 Picture Courtesy of Lulus.