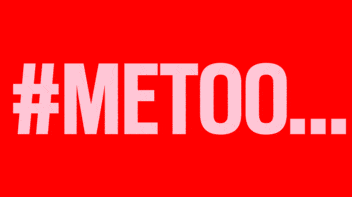 In the light of the Harvey Weinstein scandal,  Finn Wolfhard − the 14-year-old Stranger Things and IT star − fired his agent Tyler Grasham due to claims of sexual abuse from actors who were formerly represented by Grasham and APA.
  Among the actors who came forward was producer and director, Blaise Godbe Lipman.
  In a statement to Entertainment Weekly, Manfred Westphal, the head of communications for APA, said, "Tyler Grasham's employment with APA has been terminated, effective immediately."
  Though they were just claims, David Molgren (10) felt that Wolfhard made the correct decision. He said, "I think he did the right thing because I feel [that] if at least a few people come forward about an agent in Hollywood being abusive in any way, an actor, especially one so young, should distance themselves from the agent just to be 100% safe, especially since it is so early in his career."
 Wolfhard was not the only actor to terminate his association with Grasham and APA.  Cameron Boyce,18-year-old Disney Channel star, also ended business with him.
  The agency is currently investigating the claims. Grasham has set his Instagram profile to private and he has also deleted his Facebook.
  In yet another incident of sexual assault, Harry Styles was groped on stage by a fan at a breast cancer awareness concert at the Hollywood Bowl this past weekend. The hashtag #RespectHarry was trending on Twitter on Saturday night after the alleged assault.
 One of Styles' fans, Emily Partida (12) felt that he should have spoken out about the situation. She said, "He should let it be known that that kind of behavior is not alright. Ever. Just because it was just a 'crazy fan' doesn't make the situation any better. That fan needs to realize she crossed the line. Harry doesn't even need to set some ground rules with his fans; it is a given that what she did was wrong on ALL levels."
  Along with the #RespectHarry tag, another tag labeled #MeToo has also been spreading on Twitter, bringing awareness and rallying against sexual harassment that many face on the daily.
  The hashtag first started when the Weinstein scandal surfaced and quickly became a worldwide trend. Countless men and women have used it to come forward with their own personal experiences with sexual harassment.
  Many feel passionate about encouraging people to speak out against sexual harassment. Rashmika Veturi (12) stated, "I feel that our society has grossly normalized sexual assault. In both cases, these monsters not only committed crimes but they knew that no one else would say anything about it. They justify it by saying that it's 'a part of business,' when sexual assault cannot be tolerated under any circumstance. We have two problems: 1. The existence of men like Weinstein 2. The fact that everyone knew and no one spoke up."
  Unfortunately, sexual assault happens all the time behind closed doors. That is why it is crucial that the youth, such as Wolfhard and Boyce, take a stand to sexual harassment. It is also important for people to take action and come forward about their experiences like Lipman did.
  Every bit of effort brings a call to action for unity and raises awareness to help put an end to the rise of sexual harassment in today's society.