The Best Film and Television of 2016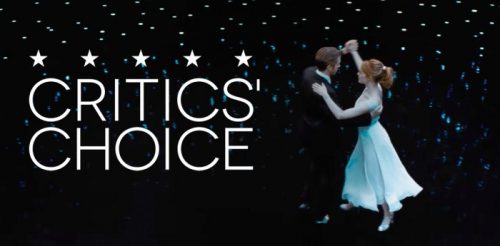 Anna Kim, Co-Editor in Chief
December 12, 2016
  Every year, Critics Choice recognizes and honors the best movies and television shows of the year. The 22nd Annual Critics Choice Awards took place on December 11 at the Santa Monica's Barker Hangar. The three hour star-studded telecast provided some clues for who will be joining the upcoming award season in 2017.
  La La Land, the bubbly musical starring Ryan Gosling and Emma Stone, took home the most Critics' Choice awards with eight trophies, which included best picture and best original screenplay, along with several technical awards.
  Natalie Portman took home the best actress prize for her role as Jacqueline Kennedy Onassis in the film Jackie. The movie also won for the best costume, hair, and makeup. Other winners of the night included Casey Affleck for best actor in Manchester By the Sea, Zootopia for best animated feature, and Game of Thrones for best drama series.
  The past four winners of the Critics' Choice best comedy (Silver Linings Playbook, American Hustle, The Grand Budapest Hotel, and The Big Short) were all nominated for best picture at the Oscars in the following years. This year Deadpool won the comedy prize, with Ryan Reynolds also picking up best comedic actor and entertainer of the year. Reynolds hopes that Deadpool is nominated for an Oscars, like the past season winners.
  Although the Golden Globes are usually the first award event to showcase the year's breakout TV series, this year the Critics' Choice stole the category. HBO's original series Westworld won two awards with main actress, Evan Rachel Wood as best actress and Thandie Newton as best supporting actress. Meanwhile, Netflix's historical British drama, The Crown, had three nominations and John Lithgow took home the trophy for supporting actor in a drama.
  Since it is not a fan-based award, some people were not completely satisfied with the results. Ashley Chon (9) said, "It was definitely interesting to be able to see what critics thought of as the 'best of 2016' because I had different ideas on who or what should have won."
  The Annual Critics' Choice Awards took place more than a month earlier than its usual festivities, which means award season excitement is high for the new year. The 74th Golden Globe Awards ceremony is the next upcoming award show to honor the best in film and American television of 2016 and is scheduled for January 8, 2017 on NBC. Check it out.S