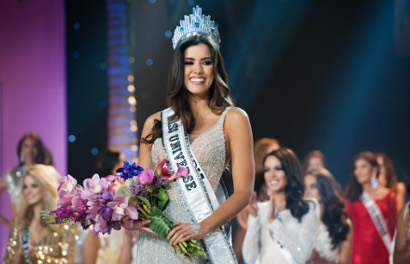 Frank L. Szelwach
On Sunday, January 25, 2015 gorgeous women from around the globe gathered together to see who would represent their nation and compete for Miss Universe 2015.
This year the competition was intense and most of the women held the potential to win the crown. Paulina Vega, who represents Columbia, proved to be the best fit for representing international women and was crowned first place out of 88 women from all over the globe. She was a big hit with the crowd and according to US Magazine, Vega is "a woman that not only cares about being beautiful, but also cares about being a professional, intelligent, hardworking person." A big part of being crowned Miss Universe is not only about their looks but also about their values and how they intend to help the world and this was where Vega stole the judges' hearts.
However, controversy arose when the crowd's favorite, Miss Jamaica Kaci Fennell, didn't take the overall title. The audience agreed with her moral standing and according to Daily News UK, "Miss Fennell gained a large following due to her striking beauty, confidence, intelligence, and unconventional style." Although she was a crowd favorite, she ranked Top 5 alongside Miss USA, Nia Sanchez, Miss Ukraine Diana Harkusha, and Miss Netherland Yasmin Verheijen. Several fans, including the media, believed she didn't win because of her pixie cut hairstyle as it doesn't follow the typical "Miss Universe" look.
Overall the competition was outstanding and although some viewers were disappointed, overall the majority was extremely pleased with Vega gaining the Miss Universe title.  These women proved to the world that outer beauty is part of social standing, but inner beauty truly attracts people. Enticing looks alone will not win you the Miss Universe title because additionally, these women have to express a deep care for improving their community and helping out the less fortunate, while displaying intelligence and  business-like demeanor.
  Men can even agree that women who competed for the Miss Universe title not only displayed exquisite beauty but also showcased their intelligent brains. Jack Parker (12) said, "Miss Colombia is a beautiful woman, but she also had a great personality and that's why she deserved to win." The women expressed their international views and created a role model image for women of all ethnicities and age groups throughout the world.