Artist To Watch: Hoodie Allen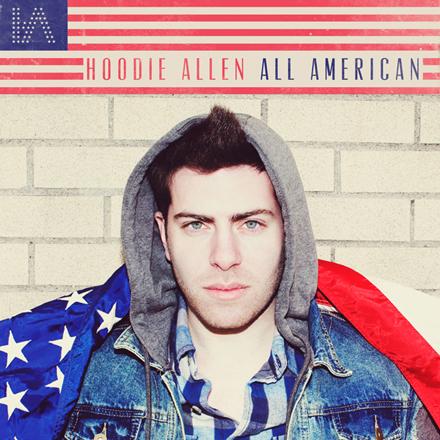 Born as Steven Markowitz, upcoming rap artist, Hoodie Allen, has already made his mark in the music industry. Growing up in the streets of New York, Markowitz knew he was made to rap. He began showing off his talents at parties and with his friends at a young age. Since then, Markowitz has successfully managed to make a career out of what his passion. As he climbs up the music charts, Hoodie Allen progressively shows that music is what he's meant to do.
Markowitz started off just like any typical teenager: finishing high school and continuing off to college. But one fateful meeting with his would-be producer, RJF, was Markowitz's road to success. Marina and the Diamonds sampled one of his first singles, "You Are Not A Robot" in 2010. Markowitz released his second mixtape, "Pep Rally", which sampled songs from Death Cab for Cutie, Flight Facilities, and Two Door Cinema Club. Two years later, Hoodie Allen released his first EP, "All American", and debuted at #10 on the Billboard 200 Albums Chart.
Hoodie Allen's newest album, "People Keep Talking", tells stories about his personal struggles and makes each song sound like an emotion. The way he conveys all his thoughts and feelings into his music is what makes him so unique from current rap artists.
Underthegunreview shares their opinion about the talented emerging star stating, "He delivers rhymes with a variety of flows, touching on topics both light and heavy, with never a second thought given to whether or not he's shared too much of himself. People Keep Talking is the latest example of this, and it also just so happens to be Hoodie's finest work to date."
   Axs.com loves how little Markowitz strays from his personal life when writing his music. "He stays true to his roots, navigating clever references in his lyrics that speak volumes to whatever message is at hand. Hoodie still talks the talk his way and continues to captivate a crowd on the receiving end wanting more of it."
Hashaam Younis (12) didn't really know who Hoodie Allen was when he was first introduced to the artists' music; but after listening to a couple of songs, he can guarantee that Hoodie Allen is going to be a big name in music very soon. "It had a kind of beat to it that made me want to continue listening to it…[his songs have] a nice beat and talked about stuff that rappers normally look for. You don't hear that a lot."