Mary Lambert: New Kid On The Block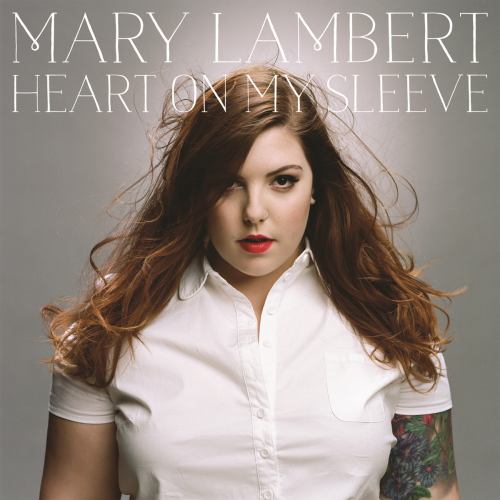 You might not know where she comes from, why she doesn't look like your typical pop star, or what everyone is saying about her, but one thing is for sure: Mary Lambert is a name you'll see everywhere.
Born and raised in Seattle, Lambert knew from a young age that music was her calling. She was brought up in a strict household, dealt with tremendous tragedy throughout her teenage years, and faced battles which transformed her music and personality.
Lambert's big break came when her friend offered her the opportunity to write for Macklemore and Ryan Lewis' new song, "Same Love". Not only was she featured on the track, but was also given a record deal with Capitol Records. From there on, her life changed forever.
Lambert received comments from all over the world telling her that she was an inspiration to people and they loved her openness with her life. It's the experiences and reactions she receives that make her new album, Heart On My Sleeve, so relatable.
It deals with love and heartbreak, acceptance, struggles in life, and being completely comfortable with yourself. She makes an extra effort to ensure that people see the real her through her music. Lambert's newest single, "Secrets", has gotten nothing but positive feedback. Matt Stearns (11) commented, "I actually like it…I mean it was really relatable and I like the fact that she isn't ashamed or afraid of who she really is."
After listening to the song, Isaiah Merced (11) seemed very inspired by the song and liked its message. "I thought it was pretty cool. It lets you know that you don't have to be good looking to express yourself and for people to like you. And what you have inside or what you look like on the outside isn't something you should be ashamed about."
Las Vegas Weekly's review of Lambert's new album was one of admiration by saying, "Most impressive here is Lambert's exquisite vulnerability—from naked romantic pleas to plainspoken admissions of regret and more carefree admissions of self-empowerment, she comes off as complex, imperfect and utterly charming."
With almost 5 million views on YouTube and peaking on Billboard's Top 100 within 3 short years of being in the music industry, it's no secret that Mary Lambert is destined for stardom.